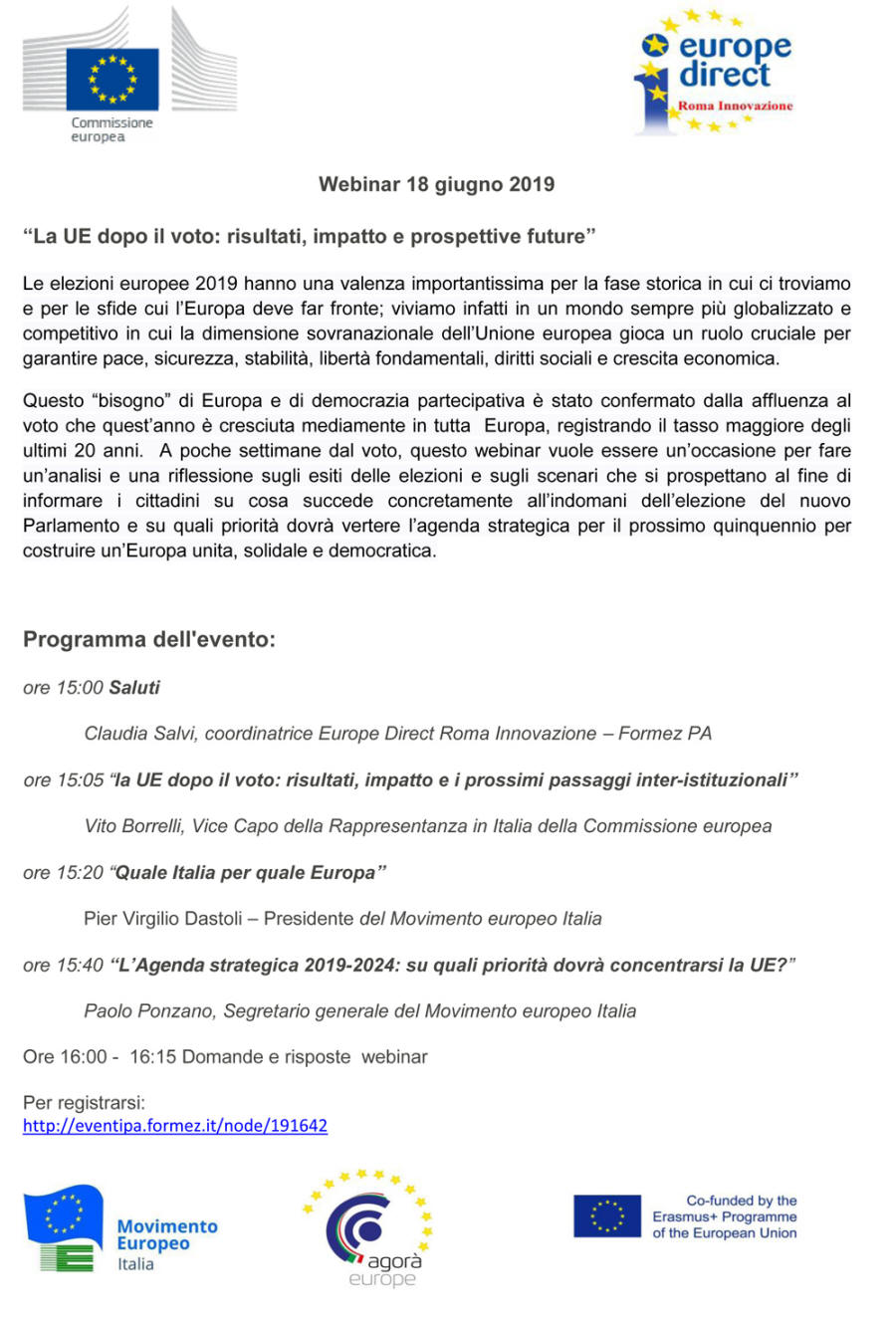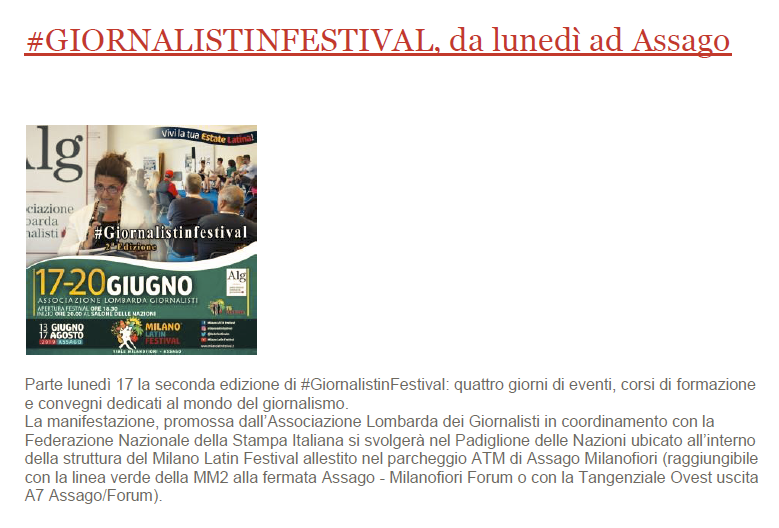 [ ... ]

| | |
| --- | --- |
| | DERNIÈRES INFOS |
[Monde] Les États membres vont repousser à septembre la décision d'ouverture des négociations d'adhésion de la Macédoine du Nord et de l'Albanie. Toutes les capitales sont prêtes à donner leur feu vert à Skopje, mais pas encore à Tirana.
[Politique] L'actu en capitales décrypte l'info de toute l'Europe, grâce au réseau de rédactions d'Euractiv.
[Planète] Dans le cadre de l'Initiative 4 pour 1.000, l'Inra a étudié le potentiel de stockage du carbone des sols de métropole en vue de réduire l'empreinte climatique nationale. Un article de notre partenaire le JDLE.
Ad
EU import tariffs on raw aluminium have cost €18 billion to EU SMEs, putting at risk the very survival of their industry. The Federation of Aluminium Consumers in Europe urges the EU to urgently remove the tariffs.

Find out more here! >>


Spain's far-right key in mayors' election. A number of party deals helped on Saturday the formation of more than 8,000 city councils in Spain. In many cases, mayors were elected thanks to pacts with far-right Vox, who became a key player to facilitate them, EURACTIV's partner EFE reported.
That was the case in Madrid, where the conservative Popular Party (PP) regained the mayor's office after four years of leftist rule, thanks to a pact with the liberals of Ciudadanos (Citizens, C's) and the support of Vox.
Jose Luis Martinez-Almeida, the PP main candidate in the municipal (and EU) elections in May, is as from last Saturday the new mayor of the Spanish capital, thanks to a complex "two-way" pact forged after complicated negotiations with C's and Vox. (EuroEFE.EURACTIV)
Meanwhile, the Spanish Supreme Court has denied the leader of the Catalan Republican Left (ERC), Oriol Junqueras, permission to leave prison to attend a ceremony at the National Electoral Commission (JEC) on 17 June, where he would be sworn in as a member of the EU Parliament, El Pais reported.
>>Read more: Catalan separatist denied permission to take seat in European Parliament
///
LONDON
Johnson no-show. In the first of several televised debates, five of the six candidates to be the next UK prime minister took part in a heated debate on Sunday evening.
The current frontrunner to get the nod as PM, Boris Johnson, decided to shun the event, facing the ire of some of the other candidates, including Foreign Secretary Jeremy Hunt. Referring to the UK's negotiations with the EU as part of the Brexit talks, he said: "If his team won't allow him out to debate five friendly colleagues, how is he going to fare with 27 EU countries?" (Samuel Stolton, EURACTIV.com)
///
BRUSSELS
"It's no!" In Belgium's government formation talks, Elio Di Rupo, leader of the French-speaking Parti Socialiste (PS), ruled out any cooperation with Flemish nationalists. "We must do everything to govern without the N-VA but with the four other parties in Flanders that represent about 50% of the population of Flanders," Di Rupo said.
"We will fight to the end so that there is a coalition without the N-VA," he added. Di Rupo also suggested a controversial transition solution to expand the outgoing federal minority government to the Socialist and Greens for a one-year emergency government to avoid a long political crisis. (Alexandra Brzozowski, EURACTIV.com)
///
BERLIN
Right-wing terrorism? A member of the right-wing extremist community has been arrested following the murder of Kassel District President Walter Lübcke, the Frankfurter Allgemeine Zeitung reported on 16 June. Lübcke, a 65-year-old prominent local politician and CDU member, was an open supporter for the integration of refugees in Germany. He was found shot dead in the head on 3 June sending a shockwave across the country, which is set to intensify should it be proven that the perpetrator has a connection with the right-wing extremist community.
Climate neutrality. Germany now officially backs the EU's climate neutrality objective by 2050, according to leaked documents. Now member states number at least 18, it increases the possibility that the EU Council will support the climate objective later this week. This will, in turn, give the bloc climate leadership ahead of a crucial UN summit in New York in September.
>> Read: 18 EU countries now support 2050 carbon neutrality goal
///
ROME
EU mobster. Alberto Bagnai, chair of the finance committee in the Italian Senate, said in a TV interview the EU was looking for an "incident" with Italy and has adopted a "mafia-style" attitude toward Rome by blackmailing.
Bagnai is a known Eurosceptic from Italy's right-wing Lega and rumours suggest that he could be the next EU affairs minister, a post that is currently vacant, or even replace economy minister Giovanni Tria in case of a cabinet reshuffle. (Gerardo Fortuna, EURACTIV.com)
///
ATHENS / NICOSIA
Tensions escalate with Ankara. Greece and Cyprus have decided to ask the EU Council on Thursday to impose sanctions on Turkey if it proceeds with drill activities in the Cypriot Exclusive Economic Zone.
Following an extraordinary national Security Council meeting, in which Cypriot President Nikos Anastasiadis also took part by phone, Greek PM Alexis Tsipras said whoever violates Greece and Cyprus' sovereign rights, as well as the international law in the region "should know that there will be sanctions". The EU, particularly France, and the US have firmly warned Ankara against such activities in the region. (EURACTIV's partner Athens-Macedonia News Agency)
///
WARSAW
Presidential candidates? Although the presidential elections are due in 2020, potential names of opposition candidates have already started popping up. Donald Tusk is expected to come back to run against right-wing incumbent Andrzej Duda, but opinion polls do not give him a clear indication that he can win.
Therefore, according to Onet.pl, some other names have entered the debate: Rafał Trzaskowski, Warsaw's mayor; Hanna Zdanowska, mayor of Łódź, the third-largest city in Poland; and Bartosz Arłukowicz, former minister of health, and a newly-elected MEP. (Łukasz Gadzała, EURACTIV.pl)
///
BRATISLAVA
New president sworn in. Slovakia's first female president, Zuzana Čaputová, officially assumed office on Saturday. "I have come to serve, not to govern", the 45-year-old lawyer said in her inaugural speech. She also embraced a pro-European narrative, saying that nothing better could happen to Slovakia than to belong to a community that links economic prosperity with social solidarity and principles of international law. She also highlighted the EU role in tackling the climate crisis.
///
PRAGUE
Government coalition on hold. The Social Democrats (CSSD) will leave its government coalition with the ANO movement of PM Andrej Babis if the latter is convicted in a fraud case. Amid mounting public anger, billionaire Babis, the second richest person in the country, is being prosecuted on suspicion of EU subsidy fraud in the "Stork Nest" case. (Ondřej Plevák, EURACTIV.cz)
///
BUCHAREST
Romanian EPP MEPs on EU negotiations. MEPs from Romanian EPP affiliated parties believe that Manfred Weber has the best chances of becoming the new EU Commission chief, Agerpres news agency reported. In the last EU elections, PNL, PMP and UDMR elected 14 of total 33 Romanian MEPs.
They also said it was crucial for President Klaus Iohannis (also from the EPP family) and the ruling PSD party (EU socialists) to quickly start talks in order for Bucharest to get a good portfolio in the next Commission. (EURACTIV.ro)
///
SOFIA
Opposition leader withdraws resignation. Kornelia Ninova, the leader of the main opposition Bulgarian Socialist Party (BSP), withdrew her resignation at a party congress on Sunday (16 June). Two weeks ago Ninova had announced she would resign over the BSP's defeat in May's EU elections.
Boyko Borissov's GERB party (EPP-affiliated) topped the elections with 31%, followed by BSP on 24%. Delegates to the Congress applauded Ninova for her decision to stay on. (Georgi Gotev, EURACTIV.com)
///
ZAGREB
Presidential speculations. The debate over the successor of Croatia's president Kolinda Grabar Kitarović has already heated up. According to a survey, former PM Zoran Milanović will be the candidate of the social democratic party (S&D), with elections due in January 2020. Croatia takes over the EU Council presidency then.
Grabar-Kitarović was not clear if she would run again as HDZ's (EPP) candidate : "We are talking too much about elections and election campaigns in Croatia".
According to the latest polls, Milanović, who has been leading his campaign "in silence" for months, and Grabar-Kitarović, who has bigger voters' support, could be the two main opponents. SDP could officially confirm Milanović's candidacy on Monday. (Karla Junicic, EURACTIV.hr)
///
BELGRADE
Special status. Hasim Mekić, chairman of the executive board of the Bosniak National Council, which represents the Bosniak ethnic minority in Serbia, has sent the EU, the OSCE and the Council of Europe a request to grant special status to the region of Sandžak, as well as a model for solving the Bosniak and Sandžak issue.
Mekić said Bosniaks did not accept their "difficult and uncertain position" and they needed "efficient protective mechanisms and institutions to ensure biological survival and political existence in Sandžak." The request was previously sent to the governments of Serbia and Montenegro, the states in whose territory Sandžak is located. (BETA.rs/EURACTIV.rs)
***
[Edited by Sarantis Michalopoulos, Sam Morgan]

| | |
| --- | --- |
| | DERNIÈRES INFOS |

Se non si visualizza correttamente questa e-mail cliccare qui
Crisi istituzionali in Moldova e Albania, Mediterraneo orientale, Venezuela, Kazakhstan
La Moldova è attraversata da una complessa crisi istituzionale che ha mandato in tilt tutti i poteri dello Stato, schierati uno contro l'altro: così un inedito governo, che mette insieme filo-occidentali e filo-russi, si ritrova contrapposto all'esecutivo uscente, sostenuto da un potente oligarca, e alla Corte costituzionale.
Caos costituzionale con due governi in sella che avvicina il piccolo Stato dell'Europa dell'Est al Venezuela di Guaidó e Maduro, ma anche all'Albania, dove si è aperta una faglia tra premier e presidente e l'opposizione intende boicottare le prossime elezioni, mentre il sistema giudiziario si trova fuori uso.
È passato intanto un anno dall'incidente della Saipem 12000; nulla è però cambiato nel Mediterraneo orientale, dove la Turchia si trova contrapposta non solo a Grecia e Cipro, ma anche a Unione europea ed Egitto.
ARTICOLI
ULTIME DAL BLOG
IN EVIDENZA
SEGNALAZIONE


Elsa/IAI, come partecipare alla national essay Competition


Entro il 23 giugno sarà possibile inviare i propri elaborati per partecipare alla VIII edizione della national essay Competition dell'associazione Elsa Italia, in collaborazione con l'Istituto Affari Internazionali. Focus di quest'anno: il diritto commerciale internazionale, con particolare attenzione al ruolo della...

The former foreign secretary took a step closer to becoming the UK's next Prime Minister on Thursday, securing the highest number of votes in the first poll among Conservative MPs. Mark Harper, Andrea Leadsom and Esther McVey were all knocked out of the contest, which now moves onto a second round of voting next week. Read the full story here. (Samuel Stolton, EURACTIV.com)
///
BERLIN
No consent. Prior to a closed-door agenda setting meeting of the grand coalition, the Social-Democrats insisted on making climate change and pension reform top priorities. SPD Secretary General Lars Klingbeil said on Thursday that one needs to 'speak frankly' on these issues. For Ralph Brinkhaus, a faction leader in the CDU, however, the discussions, which will go on until Friday noon, are about "completely different important topics" such as the expansion of mobile phones, the weakening economy, and nursing care. Agreements on important issues are not to be expected from the conference, political commentators in Berlin said. (Claire Stam, EURACTIV.de)
///
MADRID
In an interview with EURACTIV's partner EFE on the occasion of the publication of his latest book "Ascent and crisis, Europe, 1950-2017, historian Ian Kershaw said the Brexit referendum does not reflect a "feeling of economic weakness, but rather the thought that British problems cannot be solved with the permanence of his country in the European Union".
"On the one hand, they are economic problems, with the eurozone in crisis, but even more important is the migration crisis in Europe" he said.
"We need a strong Europe and, (also) our nation-states", he added. (EuroEFE.EURACTIV.es)
///
ROME
Government split. For the first time, the ruling majority split in a Parliament vote, over the funding of Radio Radicale, a private radio station providing public services such as the coverage of the parliamentary debates. The Five Star Movement is against funding the media with public money but the centre-left Democratic Party has proposed to grant €3 million to the radio station in 2019 through an amendment carried thanks to the support of the other ruling party, Lega.
Eurogroup tensions. The renewed tensions between the government and the European Commission is worrying EU finance ministers who asked Italy to meet its financial obligations in order to reduce its high debt. However, Italian finance minister Giovanni Tria insisted that new measures would not be needed [full story here]. (Gerardo Fortuna and Jorge Valero, EURACTIV.com)
///
NORTH MACEDONIA/BRUSSELS
'Decoupling' North Macedonia and Albania's EU path, by giving the green light to the former and holding the start of accession talks for the latter is not great, but is the only way forward, North Macedonia's President Stevo Pendarovski told EURACTIV in an interview during his visit to Brussels.
"We have already been decoupled before, from Montenegro in 2011 and Serbia in 2013, as both of them started accession talks, which is great, while we had to wait despite a positive recommendation."
Pendarovski said that the go-ahead for Macedonia could be postponed for September (a session of the German Bundestag is scheduled to discuss enlargement in September), but warned that it should be avoided, if possible, because the context might change in the meantime.
He said there is a chance "that the next Greek government, after the election on 7 July, could be much more rigid about our accession". He also warned of growing potential for tensions with another EU neighbour, Bulgaria, as a joint expert commission working on disputed issues such as history, language or ethnicity has made little progress, due to what he said were increasingly nationalistic claims from Bulgaria.
"So then instead of a technicality, we may have political problems again… But not getting the green light would be a very bad sign for all the pro-European forces in the region, even for the countries that are already negotiating," he said. (Zoran Radosavljevic, EURACTIV.com)
///
WARSAW
Polish-US relations. As expected, Poland signed an agreement with the US to boost the presence of American military in Poland. An additional 1,000 troops will be stationed there, while the order for more than 30 F-35 fighter jets is still pending. At the same time, Donald Trump did not exclude the possibility of scrapping the visa requirement for Polish citizens coming to the US. (EURACTIV.pl)
///
BRATISLAVA
Flowers and a happy minister. Slovakia (Bratislava) has succeeded in its bid to host European Labour Authority (ELA). "I am a natural optimist, but I have not expected (the victory in) the first round," said Slovak minister of social affairs, Jan Richter, after the vote in the Council. He thankedCommissioner Marianne Thyssen with a rose bouquet in front of journalists, which the Commissioner accepted but looked somewhat taken aback by, pointing out that the decision had been made by the Council. (Zuzana Gabrižová, EURACTIV.sk)
///
VILNIUS
Dalia's EU. Lithuania's outgoing President, Dalia Grybauskaite, is eyeing one of the top EU jobs, most likely the president of the EU Council. According to Matas Maldeikis, a Lithuanian MEP, the current Council President, Donald Tusk, is keeping Grybauskaite on the list for the post, although Poland recently raised objections to her possible candidature, citing her individualist personality. As an experienced candidate from a new member state, who has also served as an EU Commissioner, she would stand a good chance if her nomination is endorsed by Central and Eastern Europe countries. According to Maldeikis, she could be a good candidate for the post of vice president of the EU Council, foreseen to be established for the eurozone, because of her experience with the EU budget and finances. (Angele Kedaitiene, http://eunewslithuania.com)
///
BUCHAREST
PM eyes PSD leadership. Romania's prime minister Viorica Dancila plans to run for president of the ruling socialist party PSD, at a party congress later this month. Dancila is serving as interim party president after former PSD chief Liviu Dragnea was jailed on corruption charges.
'Semi-national' pact. President Klaus Iohannis signed on Thursday a 'national agreement' with the opposition parties for a pro-EU Romania coalition. The parties that form the ruling coalition – PSD and ALDE – declined to sign the pact, but Iohannis said the list stays open if other political leaders change their minds. (EURACTIV.ro)
///
PRAGUE
Automotive industry jobs in danger. Threatened US customs duties on cars would endanger 20% of exports from the Czech automotive industry and up to 25,000 jobs, the Automotive Industry Association (AutoSAP) has warned. The Czech Republic would be the fourth most affected European country, after Germany, Sweden and Slovakia, the Czech News Agency reported. (Ondřej Plevák,EURACTIV.cz)
///
ATHENS
Half a million votes. New Democracy MEP Stelios Kympouropoulos, topped the poll in the European elections, earning a record 577,114 votes in total, according to official results published on Thursday (13 June). He was followed by Evangelos Meimarakis, the former president of the New Democracy party and former speaker of the House, with 496,600 votes. The previous record, from 2014, the first time that citizens voted for single candidates instead of the party in a single ballot all over the country, was held by Manolis Glezos, a SYRIZA MEP and a praised WWII resistance hero, with 466,902.
In a last minute change, communist MEP Semina Digeni, a well known journalist, resigned in favour of Lefteris Nikolaou Alavanos, in order to contest the upcoming national elections. (Theodore Karaoulanis, EURACTIV.gr)
///
NICOSIA
Paris standing over two boats. There is no provision for the establishment of a French military base or unit in Cyprus, French Foreign Minister Jean-Yves Le Drian told a joint press conference with his Turkish counterpart on Thursday (13 June). He denied press reports from mid-May, published after official meetings in Paris, which said Nicosia had reached a military agreement with France allowing the French Navy to use infrastructure and permanently service its warships in the naval base in the Mari region. But establishing a base and using an existing one are two different things, Cypriot sources clarified. (Theodore Karaoulanis, EURACTIV.GR)
///
SOFIA
GDPR. Only 44% of Bulgarians, the lowest level in the EU, know that the General Data Protection Regulation guarantees the right to have your data deleted and to be forgotten, according to Eurobarometer. Respondents in nine countries are now less likely to feel they have at least some control, with the largest decline seen in Bulgaria. (Dnevnik.bg)
///
ZAGREB
Human Shield reborn. Following the collapse of the anti-establishment party Human Shield, aligned with the Five Star Movement in the European Parliament, its leader Ivan Vilibor-Sinčić said on Thursday that 'this is not the end'. "We will come out stronger than ever," he pointed out and introduced new party representatives in Sabor: Damjan Vucelić and Snježana Sabolek.
He announced that the party will over the next months work on reorganisation and restructuring while everyone willing to join the party should feel free to do so.
///
LJUBLJANA
During the summit of the Central European Initiative (SEI) held in Trieste, Italy, Slovenia's Foreign Minister Miro Cerar stressed the significance of the EU's enlargement 'to the states that meet these conditions'. In this respect, Cerar stressed a positive example of North Macedonia, which resolved a long-standing dispute with Greece over its name and should be given the date for starting the negotiations by the end of this month. (Karla Juničić, EURACTIV.hr)
///
BELGRADE
Ljajić: Less cooperation in Western Balkans. Serbian Trade Minister Rasim Ljajić has said that there is "practically less and less cooperation" in the Western Balkans, "because we in the region are acting more like competitors than like partners, as proved by non-customs barriers and the imposing of taxes that make any form of regional cooperation meaningless." "Besides trade, there is actually no cooperation on other grounds, and trade itself is accompanied by a whole host of problems," Ljajić told the opening of the International Agricultural Fair in Tesanj, Bosnia-Herzegovina. (Beta / EURACTIV.rs)
[Edited by Benjamin Fox]

Nathalie Loiseau, who had led the campaign for Emmanuel Macron's LREM party in France, made a 'remarkable' entrance at the European Parliament on Wednesday (12 June). During a press point with French journalists in Brussels, the former Minister for EU affairs lashed out against almost all her allies. "A political suicide" one MEP called it, as it came at a time when Loiseau is targeting the presidency of the new liberal group. According to Loiseau, current group leader Guy Verhofstadt is full of frustrations, Sophie in't Veld "lost all the battles she has led". Meanwhile, Manfred Weber, Spitzenkandidat for the EPP, was compared to an "ectoplasm" who "never succeded in anything".
Finally, Loiseau attacked Jean Arthuis, one of the more respected French members of the ALDE family, saying he was a "bitter man". Arthuis replied ironically on Twitter. "I acknowledge Nathalie Loiseau's political intelligence and the sincerity of her denials. Promising entry into the European Parliament." Loiseau has already been plagued by controversy in France, and has been accused of having had connections to the far right and trivialising homophobia. (EURACTIV.fr)
///
BERLIN
Drifting apart. Population in East Germany has fallen back to the level of 1905. At the same time, there are more inhabitants living in what used to be West Germany than ever before, according to a study from the ifo Institute released on Wednesday (12 June). "The division within Germany is still completely underestimated while it requires political attention," said Felix Rösel, the author of the study. (Claire Stam, EURACTIV.de)
///
ROME
Conte outspoken. In an interview with the news agency Ansa, Prime Minister Giuseppe Conte said Italy wants to offer a critical contribution to the reform of EU budget rules. "We want to apply them, but time has come also to rediscuss them," he said. Conte added that he already prepared a draft letter to the EU institutions in order to avoid the triggering of the excessive deficit procedure against Italy.
However, Lega's leader and deputy PM Matteo Salvini insists that the outgoing Commission is "old and delegitimized by millions of votes and cannot impose sanctions.
Meanwhile, Conte sees Angela Merkel as an excellent candidate for the Commission's presidency, "but as far as I know, she doesn't want that commitment." He confirmed that Italy's government will seek an economic portfolio, but not the Commissioner for economic affairs." (Gerardo Fortuna, EURACTIV.com)
///
WARSAW
Poland lags behind in digitalisation. Poland is ranked 25th out of 28 EU countries in the digital economy and digital society ranking prepared by the European Commission. The factors that were taken into account included digital skills of citizens, digital infrastructure, digitalization of public administration.
Duda still ahead. Incumbent President Andrzej Duda leads the latest presidential polls. If the elections were held today, he would get 46%. EU Council president Donald Tusk is second with 31% and Robert Biedron third with just over 6%. The elections are due in 2020. (EURACTIV.pl)
///
BRATISLAVA
Elections prelude. After winning the European election as a coalition, Progressive Slovakia (ALDE) and Spolu (EPP) announced they will also be joining forces for the general elections planned for March 2020. On Monday, a new party of the outgoing president Andrej Kiska will be launched officially. It is expected to be a more conservative than PS/Spolu coalition. There are repeated attempts to integrate all of these political projects, and it may still happen before the elections. (Zuzana Gabrižová, EURACTIV.sk)
///
BUCHAREST
Government to face no-confidence vote. Romania's opposition parties have called for a no-confidence vote for the PSD-ALDE government, but the chances of success are slim. In order to topple the government, they would need 234 votes but they can only count on slightly more than 200 for now. The vote is scheduled for Tuesday, 18 June.
Iohannis asks EU to solve Moldovan crisis. Romania's President Klaus Iohannis has asked Donald Tusk and Commission chief Jean Claude Juncker to urgently identify, together with the EU member states, concrete actions needed to solve the current political and constitutional crisis in Moldova. Romania is ready to join in any efforts to support the European road-map of Moldova, Iohannis wrote in a letter to EU leaders. (EURACTIV.ro)
///
PRAGUE
PM's problems weaken Czech EU position, senators say. The Senate has voiced concerns that suspicions around Prime Minister Andrej Babis, linked to the alleged abuse of EU funds, are weakening the Czech position in the European Council negotiations, mainly those concerning the next EU budget. A 12-member commission is likely to be established and will react by the end of January 2020 to the EC reports on EU subsidies for Agrofert, formerly owned by Babis. (Ondřej Plevák, EURACTIV.cz)
///
ATHENS
Double attack. Prime Minister Alexis Tsipras has criticised Bank Of Greece Governor, Yannis Stournaras, who predicted that the country's annual surplus target of 3.5% will not be met because of the government's anti-austerity measures, saying "it is not the institutional role of the central banker to make predictions like grocery store's". He also attacked European Stability Mechanism chief Klaus Regling for his criticism in the same measure package, as well for his estimation on the cost of 2015 negotiation of Greece with its creditors. Finance Minister Euclid Tsakalotos attacked Mr. Regling a few days ago also, saying his estimation was "nonsense" and that "if he was a student of mine, I would fail him in exams".
Demolishing the Memory Wall. A research team from the Aristotle University of Thessaloniki claims to have created the fastest RAM in the world, after 10 years of work. It stores light instead of electricity, solving a long-standing computer problem – also known as the 'Memory Wall'. The concept of the 'Memory Wall' is based around the idea that computer processing units (CPUs) are advancing so fast that this will leave memory (RAM) stagnant, sometime in the near future, leaving computational needs in peril. It is reported that the researchers have managed to achieve speeds double of those in the currently fastest memories manufactured by world-renowned companies such as Intel and IBM, but the solution is still a prototype in experimental phase. (Theodore Karaoulanis, EURACTIV.gr)
///
NICOSIA
Fight over health and competition. The Cypriot competition authority has launched an investigation against the national Medical Association, local medical chapters and private doctors over claims that they have breached competition law. The PanCyprian Medical Association angrily replied that they are not regulated by the Commission for the Protection of Competition and that doctors should not be obliged to commit to a state organization. President Anastasiades has asked for a thorough briefing on the investigation but publicly stated that he considers the Commission's initiative to be unfortunate and unnecessary. (Theodore Karaoulanis, EURACTIV.GR)
///
SOFIA
Trust in news. In Bulgaria, only 40% of people trust the news and 31% trust in news in social media, according to the Reuters Institute Digital news report 2019. Extreme polarisation of the media and the return of control by political parties has defined the past 12 months, the report says. 'In the early 1990s, each political party had its own newspaper. Today they each have their own TV channel. This is partly because television remains such an important and influential source of news in Bulgaria. The links between stations and political parties range from shared business links and interests right through to direct ownership'. (Dnevnik.bg)
///
ZAGREB
Frenemies. The European Court of Justice (ECJ) has scheduled for 8 July a hearing on Slovenia's border arbitration suit against Croatia. The suit was filed last year, during Prime Minister Miro Cerar's term. Croatian Prime Minister Andrej Plenković has stated that Croatia does not recognise the jurisdiction of the ECJ in that matter. (Tea Trubić, EURACTIV.hr)

///
BELGRADE
Djurić denounces Priština celebrations. The director of Serbia's Office for Kosovo and Metohija, Marko Djurić, said on Tuesday that a celebration in Priština marking the 20th anniversary of the arrival of international peacekeeping forces in Kosovo was like an ugly and cynical "vampire ball," organised by Wesley Clark, NATO commander in Europe at the time of the intervention in Serbia, former US president Bill Clinton, and former secretary of state Madeleine Albright. (Beta / EURACTIV.rs)
[Edited by Benjamin Fox]


[ ... ]

| | |
| --- | --- |
| | DERNIÈRES INFOS |
[Économie] Les grandes ambitions sur le long terme et à Bruxelles contrastent avec les renoncements du gouvernement français, concrétisés dans la loi climat énergie actuellement en discussion.
[Politique] L'actu en capitales décrypte l'info de toute l'Europe, grâce au réseau de rédactions d'Euractiv.
Ad
Expertise France organise un événement pour échanger sur les manières de servir le développement et lutter contre les inégalités à travers des statistiques de qualité.

Information et inscription >>


[ ... ]

| | |
| --- | --- |
| | DERNIÈRES INFOS |

As the race to be the next UK Prime Minister heats up, Scotland's First Minister Nicola Sturgeon took aim at the current Conservative campaigning for Theresa May's job on Tuesday, calling it a "horror show" and claiming that a hard Brexit would "increase the likelihood of Scotland becoming independent."
In an exclusive interview with EURACTIV, Sturgeon said that the scenario of Scotland leaving the UK would become a matter of urgency should a cliff-edge divorce with the EU take place.
Meanwhile in Westminster, Tory candidates for the Prime Minister job are doing their best to map out their plans for the UK's future relationship with the EU. Frontrunner Boris Johnson has said he will refuse to hand over the £39bn EU withdrawal payment until the bloc offers the UK a better deal, and has committed to withdrawing from the EU by the deadline of 31 October 2019.
"Brexit, or the prospect of Boris Johnson or any of these hardline Brexiteers being prime minister, will undoubtedly further illustrate the divergent paths politically that Scotland and the rest of the UK are on," Sturgeon told EURACTIV.
Meanwhile, another candidate is the former leader of the House of Commons, Andrea Leadsom, who said on Tuesday that she would not rule out the possibility of permitting a second referendum on Scotland's independence from the United Kingdom. She is the first candidate to float the idea of allowing a second independence referendum to take place.
Scotland's First Minister did not hold back on the opposition Labour party over their inability to substantiate a clear position on Brexit and for failing to support a second referendum on the UK's decision to withdraw from the EU.
"Jeremy Corbyn is the roadblock barrier to building a coalition behind a second referendum," Sturgeon said.
"If the UK crashes out of the EU with no deal at the end of October, the primary responsibility lies with the Conservatives and those that advocated Brexit, but not far behind there will be Jeremy Corbyn, whose prevarication will have made it harder to avoid that outcome."
Read more here. Watch the exclusive interview here.
(Samuel Stolton, EURACTIV.com)
///
LONDON
Where's Boris? Former Foreign Secretary Boris Johnson, who is widely tipped to become the next UK Prime Minister, came under pressure on Tuesday as Conservative rivals accused him of "hiding from scrutiny."
Despite being the frontrunner in the leadership campaign, Johnson has surprisingly stayed largely out of the limelight, opting instead to maintain a low profile.
"People need to see who the leadership candidates are and they have to be properly scrutinised," Former Commons Leader Andrea Leadsom told an event in Westminster on Tuesday. "We need to ensure there are proper hustings and opportunities to look at the candidates." (Samuel Stolton, EURACTIV.com)
///
BERLIN
Vestager? Nein, danke. Future SPD member of the European Parliament Katarina Barley says that Liberal Margrethe Vestager should not be considered as the next European Commission President. In an interview with German public radio broadcaster SWR on Tuesday, Barley praised the Danish Competition Commissioner but added that Vestager did not run as a Spitzenkandidat in the European elections and that the European Parliament had agreed that only a Spitzenkandidat could succeed Jean-Claude Juncker. (Claire Stam, EURACTIV.de)
///
PARIS
Act 2 for Macron. Prime Minister Edouard Philippe will set out the Macron administration's political calendar and legislative projects on 12 June, government spokeswoman Sibeth Ndiaye has said. The speech will focus on the "Act 2" of Macron's presidency mandate, in a bid to renew confidence in a government weakened by the 'Gilets Jaunes' crisis and the disappointing second place performance of Macron's LREM party in the European elections.
Macron's next address in the parliament will not take place in June or July, said Ndiaye, and has been postponed to a later date.
Trump goes after French wine. "France charges us a lot for wine and yet we charge them very little for [allowing] French wine," President Trump said on CNBC television, adding that US wine producers complain that French wines get to American shelves "for nothing." The president of the French wine committee reacted to the scarcely veiled threats of a new tax by saying it was a "European issue". "Customs duties on wine are set at the European level," he added. (EURACTIV.fr)
///
MADRID
Spain's FM: citizens demand a 'more political' Europe. Spain's acting Foreign Minister Josep Borrell thinks the next European Commission should respond to the citizen's demand for a "more political Europe", in May's European elections, EURACTIV's partner EFE reported on Tuesday.
"I think Europeans (…) want a more political Europe," Borrell told EFE during a two-day visit in Kenya. Europeans "want a Europe that faces problems that can not be solved with rules written a priori, but by taking political decisions on such important issues as emigration, climate change, completing the architecture of the euro or the role it has in the world. And, of course, when people make a political demand, they can not be given a technocratic response," said Borrell. (EuroEFE.EURACTIV.es)
///
ROME
Time for compromise. Italy's Prime Minister Giuseppe Conte said his government is 'determined' to avoid the triggering of a disciplinary procedure for breaching the EU's rules on budgets. However, he has agreed with his two deputies Luigi Di Maio and Matteo Salvini that no austerity measures will be taken to please Brussels.
One step closer. Meanwhile, EU governments' representatives in the Economic and Financial Committee, an advisory group of the EU Council, have agreed with the Commission that a procedure against Rome is warranted. The ECOFIN sherpas' opinion does not prejudge any decision by the EU ministers to open a procedure. A similar recommendation was made in November. (Gerardo Fortuna, EURACTIV.com)
///
WARSAW
Business in Poland. According to the latest report by EY, Poland is the leader in Central Eastern Europe when it comes to investment attractiveness, and sixth across Europe. In 2018, 272 foreign direct investments (FDIs) flowed to Poland. The most FDI was in the car parts industry, transport and logistics, and the chemical production sector. (EURACTIV.pl)
///
BRATISLAVA
Economic 'bad mood' According to ex-finance minister Peter Kažimír, now governor of the Slovak central bank (NBS), the bank foresees economic slowdown linked to weaker foreign demand and "global cooling". There is no reason to talk about recession or deflation, he said, just a "bad mood". (Zuzana Gabrižová, EURACTIV.sk)
///
BUCHAREST
Romania moves on Moldova. Romania's Foreign Affairs Ministry sent a statement Tuesday saying the "citizen's will" is the only way to ensure a legitimate political process, signalling Romania's support for the newly formed coalition government in Chisinau, an apparent rebuke for foreign affairs minister Teodor Melescanu who on Monday backed the call for early elections supported by the former government. Asked about Melescanu's statements, Prime Minister Viorica Dancila remarked that "maybe some spoke too early" and that Romania needs to have a unified position on "such an important topic." (EURACTIV.ro)
///
PRAGUE
Czech Commissioner demands. Czech Prime Minister Andrej Babiš wants the Czech Republic to take the trade or internal market portfolio in the new European Commission. Foreign Minister Tomáš Petříček agrees but signalled that the innovation or digital economy portfolio's would also be fine.
Petříček told Czech Television that current Commissioner Věra Jourová is "one of the most serious candidates" with a chance to get an important portfolio. (Aneta Zachová, EURACTIV.cz)
///
ATHENS
4 month payment delay on state debt. On average, Greek enterprises are forced to wait almost four months before they collect their dues from the state, which is by far the longest period among European Union member-states, according to this year's European Payment Report by Swedish company Intrum.
Budget concerns: Bank of Greece Governor Yannis Stournaras has warned on Tuesday that Greece will miss its budget target for this year as a result of new spending commitments promised by outgoing Prime Minister Alexis Tsipras. The matter will be discussed in the Eurogroup on Thursday.(Theodore Karaoulanis, EURACTIV.gr)
///
NICOSIA
Cyprus to regulate AirBnB. Cyprus will regulate apps such as Airbnb, after Parliament's Commerce Committee completed its debate on a bill, scheduled to pass after summer holidays, which provides for the registration of the premises in a special register, the payment of taxes, and other standards for self-servicing apartments and rooms. (Theodore Karaoulanis, EURACTIV.GR)
///
SOFIA
Digital Economy and Society Index. Bulgaria scored the lowest rating in the Digital Economy and Society Index that summarises Europe's digital performance and tracks the digital competitiveness of EU member states. Only 29% of Bulgarians have basic digital skills, compared to a 57% average across the EU. Only 11% of people have skills above basic, which represents less than a third of the EU average. (Dnevnik.bg)
///
ZAGREB
Waiting for feedback. The ruling Croatian Democratic Party is still trying to find an explanation for their poor performance in the EU elections, so far blaming it on the 'black swan' phenomenon. Party's branches were required to deliver their individual result analysis, and now they are waiting for feedback from the Presidency. (Tea Trubić, EURACTIV.hr)

///
VILNIUS
State of the Nation. Outgoing President Dalia Grybauskaite delivered her last Annual State of the Nation Address to the Lithuanian Parliament on Tuesday, focusing on the urgent need to develop political culture in Lithuania. She also focused on the need to tackle corruption and, for the first time, climate change.
Meanwhile, the ministry of foreign affairs has issued a statement in support of EU enlargement, calling for accession negotiations with Albania and North Macedonia to begin without delay. (Angele Kedaitiene, http://eunewslithuania.com/)
[Edited by Benjamin Fox]

Se non si visualizza correttamente questa e-mail cliccare qui
Priorità Italia/Nato, elezioni in Kazakhstan, MO 'piano del secolo', Argentina/Vaticano, tensioni Kosovo/Serbia
Da un focus più ambizioso sul Mediterraneo - anche a partire dal Joint Force Command di Napoli - a una maggiore sinergia con l'Unione europea e le sue iniziative per una difesa comune; ma anche rapporti con la Russia e cyber-security: sono le priorità dell'Italia per l'agenda della Nato, nell'anno del 70esimo anniversario dell'Alleanza Atlantica, al centro d'un evento IAI questa settimana.
In Bahrain si prepara la presentazione del cosiddetto 'piano del secolo' per il Medio Oriente, la soluzione del conflitto israelo-palestinese proposta dall'Amministrazione Trump. Il Kazakhstan ha eletto, con scontri di piazza sullo sfondo, il primo presidente del 'dopo Nazarbayev' – ma l'orizzonte democratico è ancora sfumato -. E Kosovo e Serbia vivono un sussulto di tensioni.
ARTICOLI
ULTIME DAL BLOG
IN EVIDENZA
SEGNALAZIONE


Difesa: delicato equilibrio Nato/Italia, l'evento IAI


Negli ultimi anni, l'Italia si è ritagliata un ruolo all'interno della Nato, l'organizzazione internazionale per la cooperazione nella difesa che quest'anno celebra i 70 anni dalla firma a Washington del Trattato dell'Atlantico del Nord. Roma cerca un delicato equilibrio tra le sue priorità e la strategia dell'Alleanza condivisa su...

Giugno 2019
EVENTI DI INFORMAZIONE E FORMAZIONE SUI PROGRAMMI E GLI STRUMENTI DELLA MOBILITA'

Il calendario completo delle attività per il 2019 è disponibile all'indirizzo:https://www.eurodesk.it/2019-info-training-day
I prossimi appuntamenti in collaborazione con l'Agenzia Nazionale per i Giovani si svolgeranno a:

Spilimbergo (PN): 17 Ottobre 2019 - TrainingDay E+ |Gioventù > Corpo europeo di solidarietà
Gorizia: 18 Ottobre 2019 - Info/TrainingDay E+ | Gioventù > Tools per l'orientamento alla Mobilità + Corpo europeo di solidarietà
Modena: 19 Novembre 2019 - TrainingDay E+ | Gioventù > Corpo europeo di solidarietà
Ferrara: 20 Novembre 2019 - TrainingDay E+ | Gioventù > Corpo europeo di solidarietà
Cosenza: TrainingDay E+ | Gioventù > Corpo europeo di solidarietà
Torino; TrainingDay E+ | Gioventù > Corpo europeo di solidarietà
RELAZIONE ANNUALE EURODESK 2018

La rete Eurodesk ha vissuto un intenso 2018 e questa relazione annuale mira a condividere le sue pratiche di lavoro a livello locale, regionale, nazionale ed..

AZIONI MARIE SKLODOWSKA-CURIE: SOSTEGNO A 1800 DOTTORANDI

La Commissione europea ha annunciato i vincitori di un nuovo bando, nel quadro delle azioni Marie Sklodowska..

EUROPEAN EURODESK AWARDS 2019

Gli Eurodesk Awards hanno preso avvio nel 2011 con lo scopo di raccogliere i progetti più rilevanti, innovativi, autorevoli e di alto impatto a livello locale rivolti...
DISCOVER-EU: GRANDE SUCCESSO PER IL TERZO ROUND
L'UE È LA REGIONE CON LA PIÙ ALTA MOBILITA' DEL MONDO
GIRLS 4 STEM IN EUROPE: PROGETTO PILOTA PER RIDURRE IL DIVARIO DI GENERE
APPUNTAMENTI 2019 - ATTIVITA' DI IN/FORMAZIONE ED EVENTI
22.LUGLIO
Budapest

Seminario Become a Quality Ambassador in Learning Mobility: Nella primavera 2019, la Piattaforma europea per la mobilità per l'apprendimento (EPLM) ...
CORPO EUROPEO DI SOLIDARIETA'
La nuova iniziativa europea per il volontariato e l'accesso al mercato del lavoro rivolta ai giovani tra i 18 e i 30 anni...
CANALE TELEGRAM DI EURODESK ITALY
Le opportunità di mobilità educativa transnazionalesul canale Telegram di Eurodesk Italy.

YOUR FIRST EURES JOB 6.0
La nuova iniziativa europea per tirocini, apprendistatoe lavoro rivolta ai giovani tra i 18 e i 35 anni...

| | | | | |
| --- | --- | --- | --- | --- |
| Novità | Istruzione | Pubblicazioni | Iniziative | Formazione |
Eurodesk è la struttura del programma comunitario Erasmus+ dedicata all'informazione, alla promozione e all'orientamento sui programmi in favore dei giovani promossi dall'Unione europea e dal Consiglio d'Europa.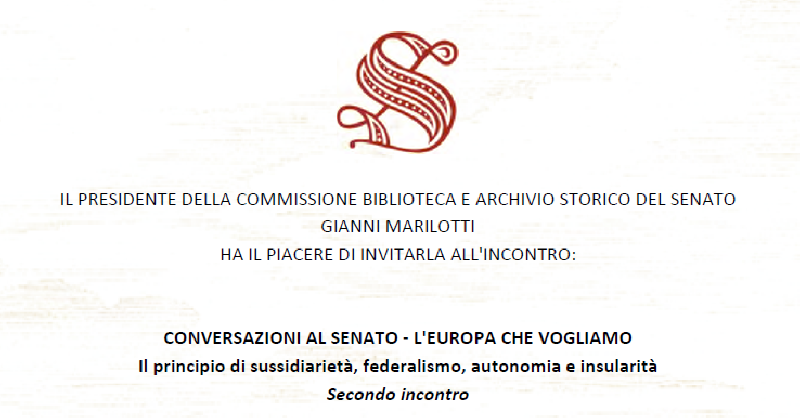 [ ... ]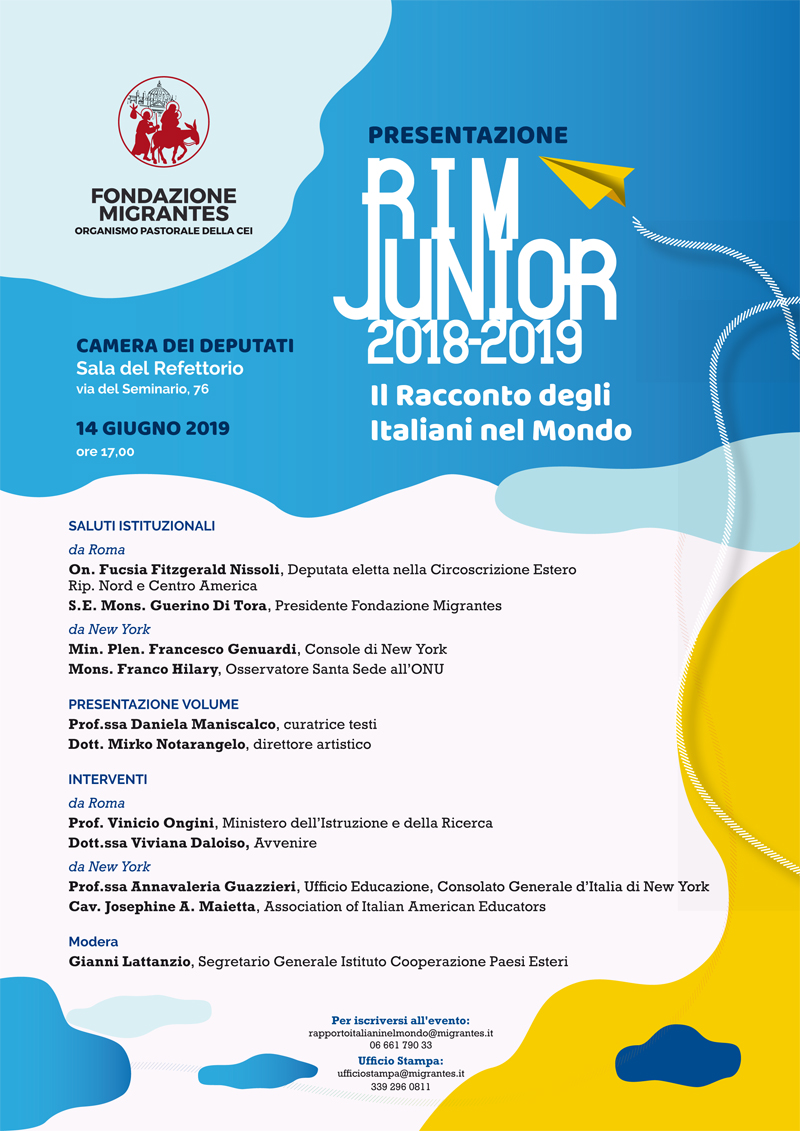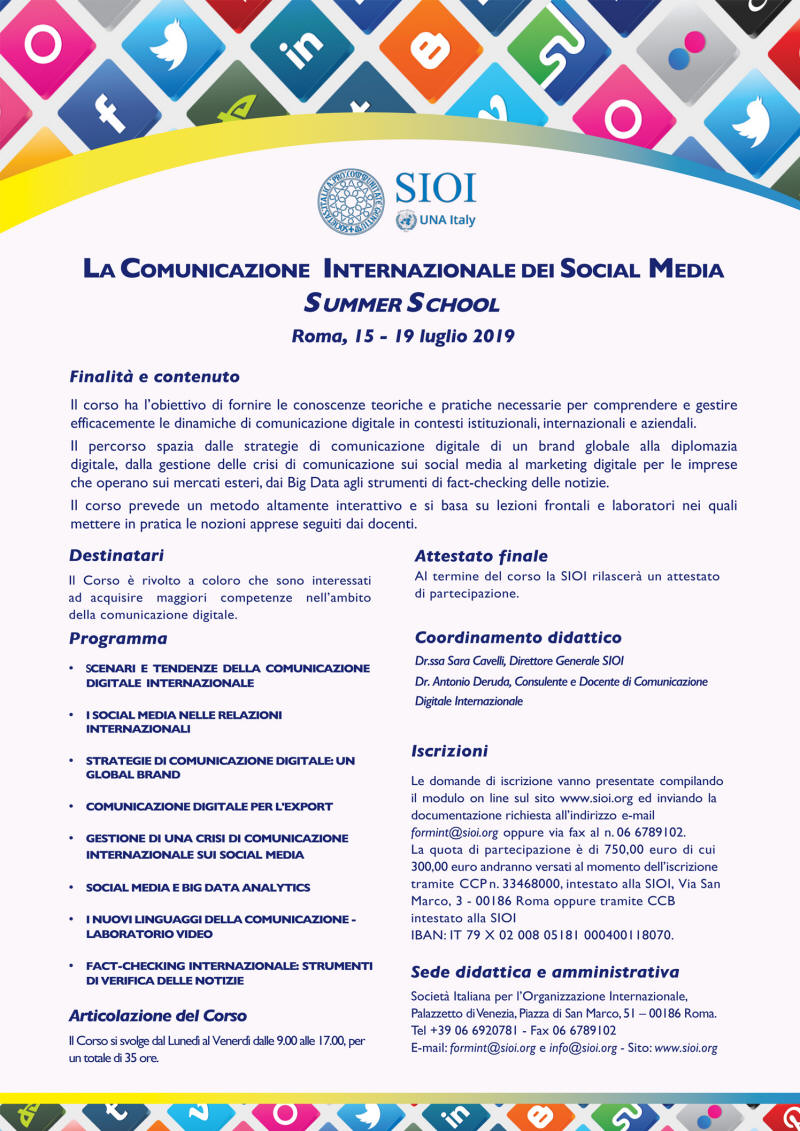 | | |
| --- | --- |
| | DERNIÈRES INFOS |
[Société] Les saisies de cocaïne en Europe ont atteint un niveau record en 2017, et le trafic de drogues de synthèse est à la hausse. Un article d'Euractiv Allemagne.
[Institutions] Les eurodéputés de gauche et écologistes ont décidé de ne pas se rendre à la rencontre organisée par le gouvernement français, refusant de faire front derrière un projet français au côté des élus du Rassemblement national.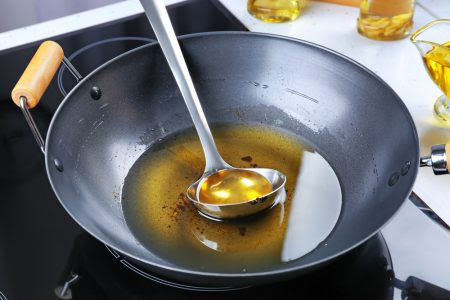 [Planète] La dernière directive sur les renouvelables interdit l'incorporation d'huile de palme raffinée hors d'Europe dans le carburant. Elle atteint néanmoins les réservoirs déguisée en huile de cuisson.
Ad
Expertise France organise un événement pour échanger sur les manières de servir le développement et lutter contre les inégalités à travers des statistiques de qualité.

Information et inscription >>


Se non si visualizza correttamente questa e-mail cliccare qui
Nuovo Parlamento europeo, governo tecnico in Austria, transizione Algeria, diritti donne
Nel primo incontro a Bruxelles dopo il voto europeo, i leader di Ppe, S&D, liberali e verdi hanno concordato un percorso di massima per definire una maggioranza stabile nel nuovo Parlamento europeo. I gruppi principali dell'Assemblea cambiano volto come mai prima d'ora: con i popolari a trazione tedesca e i socialisti spagnola, l'unico gruppo che mette davvero insieme francesi e tedeschi è quello verde.
Nell'Austria di Sebastian Kurz, l'*enfant prodige* della destra europea sfiduciato dal Parlamento dopo l'IbizaGate che ha fatto fuori il suo vice 'leghista' Heinz-Christian Strache, si è insediato un governo del presidente guidato da una donna e fatto di tecnici, che traghetterà il Paese alle elezioni anticipate di settembre.
Fine della transizione politica lontana, invece, in Algeria, dove salta l'appuntamento con le urne previsto il 4 luglio. Il dopo-Bouteflika resta nelle mani dell'esercito, che dialoga con le opposizioni e punta ad evitare il rischio di una nuova Siria. Mentre nel Mondo i diritti delle donne sono a rischio.
ARTICOLI
ULTIME DAL BLOG
IN EVIDENZA

The Capitals brings you the latest news from across Europe, through on-the-ground reporting by EURACTIV's media network. You can subscribe to the daily newsletter here.
Today, Europe celebrates for the first time World Food Safety Day. Before reading The Capitals, take a look at an op-ed written by Bernhard Url, the executive director of the European Food Safety Authority (EFSA), based in Parma.
>>EU should celebrate but not remain complacent about food safety
///
MADRID
In an interview with EURACTIV's partner EFE on the eve of the International Economic Forum in Saint Petersburg (the "Russian Davos"), Russian ambassador to Spain Yuri Korchagin said Moscow is not behind rising Euroscepticism.
"We want a united, prosperous, predictable and stable Europe. Therefore, we are not interested in any type of conflict or unpredictability in our neighbourhood. Eurosceptic trends have their origin in the society of their countries," the Russian diplomat said.
He added that sometimes it is said that in Russia there is fake news.
"But what I read, even in the Spanish press, are 90% things that make a Russian laugh, or fear, because if they think this way, maybe they don't understand anything. If we make the wrong decision that all Euroscepticism is fed by Russia, then they will never solve that problem," the diplomat said.
Korchagin added that Moscow hopes that the new heads of the EU Commission and Parliament will be "more objective" in the bloc's relations with Russia and wished that the EU's "coercive measures" against Moscow following the Crimea annexation will be revoked soon.
Speaking on the sidelines of the Three Seas Initiative in Slovenia, former US General James L. Jones said the EU borders between the Baltic and the Black Sea should be strengthened.
"There begins the defence of Europe, the threats need to be taken seriously and jointly respond to them," he said, adding that the US administration strongly supports strategic co-operation and is willing to invest several billion dollars in investments in the region.
Meanwhile, following a meeting with Russian counterpart Vladimir Putin in Saint Petersburg, Bulgarian President Rumen Radev said Russia had a place in the construction of Belene Nuclear Power Plant, EURACTIV's partner Dnevnik.bg reported.
"Our second meeting in such a short period of time is a clear signal of the new dynamics in our bilateral relations, which are based on deep historical, cultural and spiritual ties," Radev said.
Radev also told TASS in an interview that it is important to develop economic cooperation with Russia despite sanctions and counter-sanctions. He added that the completion of the Belene project was inevitable.
Slovak PM Peter Pellegrini also met with Putin. He said he appreciated the "good and open" cooperation with Russia in trade, energy and education. According to Putin, Slovakia is one of Russia's major partners, citing "traditionally reliable and friendly" relations.
Pellegrini invited Putin to the 75th-anniversary celebrations of the Slovak National Uprising in Banská Bystrica in August. The same invitation has already been sent to US President Donald Trump. Slovak diplomacy chief Miroslav Lajčák confirmed that Slovakia is ready to host a bilateral meeting of the two presidents if "there would be such need".
In the meantime, Croatia's Security and Intelligence Agency (SOA) published last week a report, suggesting the potential risks of terrorism for Croatia as a member of NATO.
The agency warned that Croatia was the target of a series of Advanced Persistent Threat (APT) cyber-attacks. "Considering the fact that Croatia will chair the Council of the EU next year, the SIA believes that the risk of increased frequency in APT is growing."
(EUROEFE.EURACTIV.es, Dnevnik.bg, Lucia Yar, EURACTIV.sk, Željko Trkanjec, EURACTIV.hr)
///
BRUSSELS
Coalition chaos 2.0? Belgium cannot experience another long-term period without a federal government as was the case during the 541 days in 2010-11, coordinators Didier Reynders and Johan Vande Lanotte said, after the Belgian King extended their negotiation mission until 17 June.
"It is important that we hold discussions to form a government quickly," Reynders said, highlighting a "degrading economic situation" due to looming Brexit and Belgium's needs to agree on a national budget. A possible timeframe for the new government to be in place in autumn. (Alexandra Brzozowski, EURACTIV.com)
///
LONDON
Brexiteer defeat. Nigel Farage's Brexit party suffered a surprise setback on Thursday when Labour held on to the marginal seat of Peterborough in a by-election. Most analysts had expected the Brexit party to build on its momentum from the European elections, but it was beaten into second place, with the Conservatives third. Farage left the count by a back-door shortly before the result was announced. (Ben Fox, EURACTIV.com)
///
BERLIN
Police raids for online hate comments. The Federal Criminal Police Office (BKA) carried out on Thursday (6 June) dozens of raids against suspected disseminators of hate comments on the Internet. The authority accuses the suspected perpetrators of posting public calls to commit crimes, insult public officials or disseminate anti-Semitic insults on the Internet. (Claire Stam, EURACTIV.de)
///
ROME
Peace in Rome. Following a "useful, positive and cordial" meeting in Rome, Italy's two deputy PMs Matteo Salvini and Luigi Di Maio wrote in a joint statement the "the government must go on".
It was the first meeting between the leaders of the two ruling parties in two months. However, differences are still there, particularly on the deficit issue: Five Star and Italian PM Giuseppe Conte want to stick to the rules, while Lega has no qualms in breaching them. (Gerardo Fortuna, EURACTIV.com)
>>Read more on ANSA: Govt must go on say Di Maio, Salvini after talks
///
WARSAW
Recommendations for Poland. The EU Commission has recommended Poland increase the retirement age, which has recently been lowered to 65 for men and 60 for women. At the same time, Brussels warned Warsaw that it should make sure that pensioners do not fall into the poverty trap. Last but not least, the EU executive said it should boost market participation, which is low despite low unemployment rates. (EURACTIV.pl)
///
BUCHAREST
GDP growth confirmed. Romania's economy rose 5% in the first quarter, provisional data showed on Thursday, confirming the first estimate published last month. Most economic sectors grew in the first three months compared to the same period in 2018, but the growth was mainly fueled by retail, the IT industry and services, the statistics institute INS said.
Pro-EU pact. PSD, the ruling socialist party in Romania, wants to sign the pro-EU pact proposed by President Klaus Iohannis, but it also wants some more things to be included, according to PM Viorica Dancila.
While the pact proposed by Iohannis only referred to the justice system, incorporating the results of the anti-corruption referendum, PSD wants to add issues related to a multi-speed EU, dual quality standards, differences between legislation in various EU member states and how to strengthen Romania's position in the EU. (EURACTIV.ro)
>>Read also: Ciolos: Romanian PSD government can only be trusted after it resigns
///
PRAGUE
Waiting for the 2nd EC audit report. Ahead of the second EU Commission draft audit report on alleged EU subsidy fraud, the Czech State Agricultural Intervention Fund (SZIF) will stop paying out subsidised projects of companies linked to PM Andrej Babis and Agriculture Minister Miroslav Toman. The first report, which also pointed out that Babis had a conflict of interests, has already caused a huge upset among Czechs.
>>Read more: Czech PM attacks 'eurocrats' over EU funds misuse suspicions
Methamphetamine paradise. Nine out of ten (264 out of 298) methamphetamine labs the police uncovered in the EU in 2017 were located in the Czech Republic, says the European Report on Drugs. These are mostly small labs operated by local users and dealers. (Ondřej Plevák, EURACTIV.cz)
>>Read more: Cocaine trafficking reaching record highs, says EU drug agency
///
ATHENS
Rape and new penal code. After almost 70 years, the Greek House has approved a new penal code with the public debate focusing on rape's definition and punishment.
The initial bill raised heavy criticism from NGOs and lawmakers on the issue but ultimately tthe Greek justice minister submitted an amendment clarifying that rape is a sexual act without consent – not necessarily linked to violence – and that it still remains a felony.
Amnesty International hailed the vote saying it's a victory for women. Greece became the ninth out of 31 European countries to recognise that sex without consent is rape.
46+12 provocations. The Turkish Air Force on Wednesday violated Greece's national airspace 46 times. In addition, Turkish F-16s committed 12 air traffic law infringements of the Athens FIR. A top US State Department official said Washington was making every effort to de-escalate the tensions among Cyprus, Greece and Turkey in the region.
Moreover, following a meeting Cypriot President and US Deputy Assistant Secretary of State Matthew Palmer, a government spokesman said the US expected Turkey to refrain from illegal actions in waters where Cyprus has exclusive economic rights. (Theodore Karaoulanis, EURACTIV.gr)
LJUBLJANA
Three Seas Initiative. The plenary session of a two-day summit of the Three Seas Initiative took place in a Slovenian mountain resort on Thursday behind closed doors.
It is an initiative launched by the Polish and Croatian presidents, Andrzej Duda and Kolinda Grabar-Kitarović, and welcomed by US president Donald Trump. He sent Secretary for Energy Rick Perry to the meeting, recommending Europe rely on the US for energy.
Perry said Slovenia had the potential to be an excellent small market for small modular reactors (Slovenia hosts the Krško Nuclear Power Plant, which Croatia co-owns), which he said are the future of nuclear energy. He said spreading the use of nuclear energy was the only way to reach common climate change goals. (Željko Trkanjec, EURACTIV.hr)
///
BELGRADE
Serbia to sign deal with EAEU on 1 October. The trade ministers of Serbia and the Eurasian Economic Union (EAEU) agreed on 6 June in Saint Petersburg that a free trade agreement between Serbia and the EAEU would be signed on 1 October in Sochi. The EAEU consists of Russia, Belarus, Kazakhstan, Armenia and Kyrgyzstan. Serbia can strike foreign trade deals by itself until it becomes a full member of the EU, after which those agreements will no longer be valid.
Vucic dismisses media freedom criticism. Serbian President Aleksandar Vucic has dismissed the latest findings of the US Freedom House NGO on the deteriorating media freedom in Serbia saying this is "nothing new". The government of Viktor Orbán in Hungary and the Vucic administration "have had great success in snuffing out critical journalism, blazing a trail for populist forces elsewhere," the report said. (Beta-EURACTIV.rs)

***
[Edited by Sarantis Michalopoulos and Sam Morgan]

Having trouble viewing this email? Click here
---
Italy's role after the EP elections

Nathalie Tocci

Now that the race for senior leadership positions in Europe has started, Nathalie Tocci, director of the IAI, analyses the role that Italy will play in the choice of the new EU leaders.

Watch the video

---

Short read

---

Drone attacks on Saudi oil infrastructure are a calibrated message from Iran

Micha'el Tanchum

«The recent attacks on Saudi Arabia and the UAE represent a deliberate but carefully calibrated message from Tehran to its regional antagonists and their foreign backers. While the message contains an implicit warning as to Iranian capabilities, it may also indicate a willingness in Tehran to consider dialogue that would lead to the establishment of new strategic redlines related to regional security and the economic and energy interests of all states in the Persian Gulf. The message should be heeded, as should all efforts directed towards exploring de-escalation, including in the realm of maritime security, trade and energy relations»

---

Europe's green wave and the future of the Energy Union

Lorenzo Colantoni

«In appointing the new President of the Commission, the newly elected European Parliament will need to consider all dimensions to support continued improvement of EU energy and climate policy. The urgency of the battle against climate change, the important business opportunities offered by the declining cost of renewables, the rise of a new battery industry and the continued competition coming from China, Russia and the US make a united European stance essential»

Read other IAI Commentaries

---

---

NEWS AND EVENTS

---

IAI-GMF Fellowship 2019-2020

IAI and GMF accept applications from Italian young professionals for a 12 months fellowship in Washington at GMF Headquarters, starting on 1st September (deadline: 7 July 2019)

---

Vacancy - Editor

IAI is looking for a Rome-based Editor for its publications (deadline: 16 June 2019)

---

5 June - Rome
Modi's India and security in the Indian Ocean and South China Sea

Modi's first mandate was characterized by an assertive approach to regional maritime issues, in particular concerning the Indian Ocean and the South China Sea. The seminar will discuss whether, during his second mandate, Modi will continue in this direction.

---

6 June - Milan
The rise of tech giants

The gradual entry of tech giants in the market of banking services could have a radical impact on the financial industry. The event, in partnership with Intesa Sanpaolo, will analyse these new dynamics which could bring not only risks, but also opportunities and innovation for consumers and corporate customers.

---

13 June - Rome
NATO at 70: Italy's priorities for the future of the Atlantic Alliance

This event aims to stimulate a forward-looking debate on NATO's future, as well as assess Italy's priorities within the Alliance and how to pursue them.

Long read

---

Energy Union Watch special issue

Nicolò Sartori, Lorenzo Colantoni and Margherita Bianchi

«The Energy Union strategy has undoubtedly achieved a lot in the four years since its launch, with EU citizens already enjoying the benefits of a more integrated energy market. However, the 28 draft national plans (NEPCs) presented to the Commission are not adequate for achieving the EU's objectives, with large margins for Member States' improvement, especially with regard to decarbonisation, efficiency and research & innovation. Several plans do not have sufficient detail in terms of timing and tools, and others are incoherent and non-integrated»

Read other Energy Union Watch issues

---

Iran and the intra-GCC crisis

Luciano Zaccara

«Iran has emerged as a temporary winner in the ongoing cold war with Saudi Arabia. Although the siege countries calculated that Qatar would be forced to cut off diplomatic ties with Iran as a result of the blockade, the state of affairs has turned these initial hopes on their head. Iran's efforts have led it to improved relations with both Qatar and Turkey, with Tehran entering into long-term agreements on various bilateral and multilateral issues with both states. Nevertheless, acknowledging Iran as a regional power finds little consensus among many countries, including Qatar»

Read other IAI Papers


[ ... ]

Fondazione Collegio Carlo Alberto e Robert Triffin International
sono lieti di invitarLa
al prossimo
COLLEGIO APERTO
Giovedì 6 giugno 2019 -

ore 18.00
Crepe nel sistema:
verso un nuovo (dis)ordine
monetario internazionale?

Centro Studi sul Federalismo
Piazza Vincenzo Arbarello 8
10122 Torino
Italy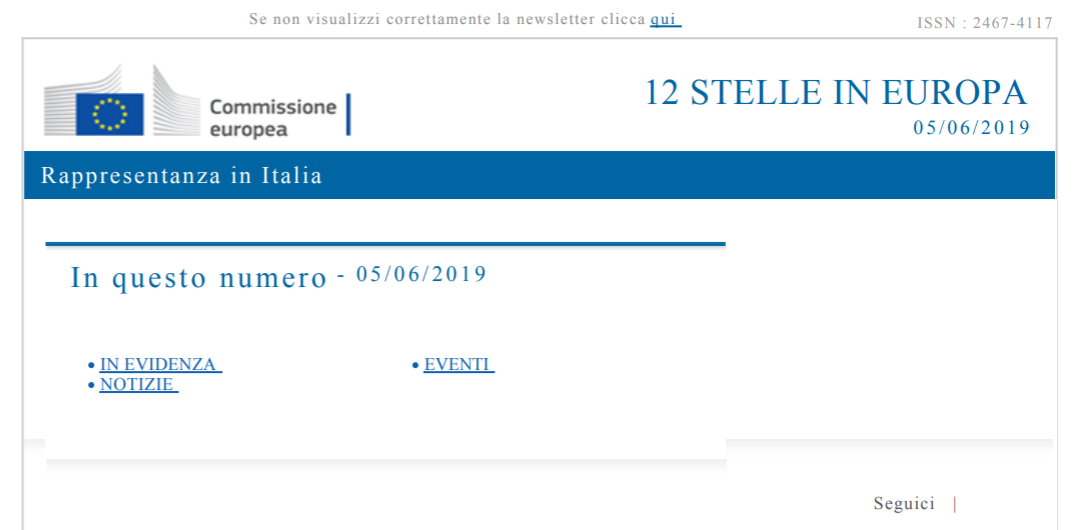 [ ... ]

| | |
| --- | --- |
| | DERNIÈRES INFOS |

PM Andrej Babiš delivered a speech at a lower house meeting about the European Commission's draft audit report, which suggests Babiš has a conflict of interest.
The second richest man in the Czech Republic is accused of misusing EU funds. Babiš, whose party is affiliated to the ALDE group, is suspected of still owning the sprawling Agrofert chemicals, food and media group, which has received EU funds, despite having formally transferred ownership to trust funds to comply with the law.
Due to this case, the Czech Republic risks having to return €17.5 million in subsidies. "The dubious audit (is) an attack against the Czech Republic and I repeat once again that nothing will be returned," Babis said. "The European bureaucrats despise Czech laws," he added.
According to information obtained by the Czech News Agency (ČTK), European Commissioner Günther Oettinger wants the final audit report to be completed in September 2019, under this current Commission's mandate.
Around 120,000 people took to the streets of Prague yesterday demanding Babiš's resignation. The Financial Times reported that it was one of the biggest protests in the Central European nation since the 1989 Velvet Revolution.
(Aneta Zachová, EURACTIV.cz/ Edited by Sarantis Michalopoulos, EURACTIV.com)
///
LONDON
Trump and Corbyn trade-off: Following US President Trump's admission that he turned down a request to hold a meeting with Jeremy Corbyn, the American leader has backtracked, saying that he would "have no problem" meeting the Labour leader.
As part of a series of planned protests yesterday, Corbyn addressed a London crowd and said that he was "very disappointed" by Trump's attack on London Mayor Sadiq Khan, whom the president called a "stone cold loser".
Moreover, it transpired on Tuesday that Trump has held a private meeting earlier in the day with Brexit party leader Nigel Farage, and had also spoken over the phone with UK-Prime Minister frontrunner Boris Johnson. (Samuel Stolton, EURACTIV.com)
///
COPENHAGEN
Danish elections: Denmark's Social Democratic Party are set to be the winners in today's general election, as polls in the country suggest a surge in support following a transformation of the party's stance on immigration after the 2015 national ballot.
The Social Democrats, who are nevertheless unlikely to achieve a majority, are polling highly in an election that is likely to see the end of four years of governance by the 'blue bloc' coalition of the Liberal Party (Venstre), the Liberal Alliance and the Conservative People's Party, led by PM Lars Løkke Rasmussen.
The Social Democrats have recently been in the spotlight for appropriating some of the anti-immigration rhetoric that has in recent years become synonymous with their rivals in the Danish People's Party.
>>Read more here: Denmark's Social Democrats set to win election
(Samuel Stolton, EURACTIV.com)
///
BERLIN
'GroKo' is bad for business. Dieter Kempf, the chief of the Federation of German Industries (BDI), has said the ongoing political "haggling" in Berlin is damaging the country's business environment. "The economic situation is increasingly becoming a risk, many problems are homemade," Kempf said. (Claire Stam, EURACTIV.de)
///
PARIS
Circular economy, French style. More than €650 million of new and non-perishable products are thrown away or destroyed each year in France. In light of this "scandalous waste", the government has announced a ban on the destruction of non-food unsold goods, such as clothing, household appliances, hygiene and beauty products.
The measure, presented as a "world first" by PM Edouard Philippe, requires retailers to donate these products or to have them recycled to reuse the materials. Depending on the sector, it will apply from the end of 2021 or the end of 2023. Read more here.
It's not exactly a "world first" though, as the EU's circular economy package already showed the way, though its focus on waste also aims to avoid destroying products. Several investigations published in France have shown that retailers like Amazon destroyed goods rather than sending them back. (EURACTIV.fr)
///
MADRID
Tusk in Madrid: EU Council President Donald Tusk will meet on Thursday in Madrid with Spanish PM Pedro Sánchez. EU sources told EURACTIV's partner EFE that they're expected to discuss the key EU posts in the Commission and other EU institutions, ahead of a critical Brussels summit in mid-June.
Sánchez, whose socialist party (PSOE) got 20 of the 54 MEPs in May's EU elections, has said he wants to build a "social democratic alternative" against the policies of "cuts, precariousness and lack of opportunities". Spain wants to regain influence in the core of the EU, in the context of Brexit. (EuroEFE.EURACTIV.es)
///
ROME
Ceasefire test: Following PM Giuseppe Conte's ultimatum, Five Star's Luigi Di Maio and Lega's Matteo Salvini had a "friendly" phone call to ease tensions. Conte welcomed the fact that the leaders of the two ruling parties "resumed talking to each other".
As a first result, the government coalition partially agreed on the reform of the Italian Procurement Code, which has stalled for weeks. However, the new balance in Italy's executive still seems fragile, as an amendment to the code proposed by Lega almost led once again to a new political crisis. (Gerardo Fortuna, EURACTIV.com)
///
WARSAW
Celebrations: Poland celebrated the 30th anniversary of the first partly free parliamentary elections, the first one after regaining sovereignty from the Soviet Union. The main celebrations took place in Gdansk, not in Warsaw, because the ruling right-wing PiS party believes that the aim of the 1989 elections was only to preserve communism's influence with the help of the most prominent opposition leaders.
In Gdansk, Donald Tusk called on the opposition forces to stay united and strong ahead of parliamentary elections in a few months. The question of his comeback to Polish politics remains open. (EURACTIV.pl)
///
BRATISLAVA
Constitutional challenge: The Christian democrats (KDH, EPP), the party whose MEP-elect Miriam Lexmann is on the "Brexit waiting list", will turn to the Constitution Court. The reason is the allegedly unfair mathematical formula, which establishes which mandate will need to wait. KDH received more votes than the SaS party (Freedom and solidarity, ECR), which gets to keep both MEPs, unlike KDH which will only have one until Brexit takes place. (Zuzana Gabrižová, EURACTIV.sk)
///
THE HAGUE
Taxing power: Dutch lawmakers want to set a minimum price for CO2 produced during electricity generation. In a bill submitted to the parliament on Monday, ministers aim to encourage businesses to be more sustainable by slapping a €12.30 minimum price on each tonne of carbon emitted. That figure is meant to rise to €31.90 in 2030 and complement the EU-wide emissions trading scheme, which currently prices carbon at around €24. However, that price is subject to fluctuation.
As part of a drive to do more on climate, the Dutch government will host a summit in late June on carbon pricing and taxing aviation. The idea is to build a coalition of willing member states that are also interested in setting a minimum carbon price. (Sam Morgan, EURACTIV.com)
///
ATHENS
Athens calling Berlin: The Greek ambassador to Berlin presented a "note verbale" to the German foreign affairs ministry on Tuesday, calling on Germany to sit at the same table and negotiate outstanding World War I and II reparations. In April, the Greek parliament approved a proposal to formally seek reparations from Germany for war crimes, even though Berlin rejected the demands, claiming that there was no basis for reparations.
Slight GDP growth: The Greek economy grew by 1.3% in Q1, compared to the same period in 2018, and the country's GDP increased by 0.2% compared to the last quarter of 2018, the Greece's statistical authority said in a report. However, the figures are much lower than the EU executive's 2.2% and the Greek government's 2.4% projections. (Theodore Karaoulanis, EURACTIV.gr)
///
NICOSIA
A new trilateral alliance: Cyprus and Greece reached out to Armenia to form new trilateral cooperation, following similar partnerships already established with regional neighbours like Egypt, Israel, Jordan and Lebanon. The two EU members also promised to help strengthen Armenia's links with the bloc. (Theodore Karaoulanis, EURACTIV.GR)
///
SOFIA
Problems with preference voting: In nearly 40% of polling stations (1,139 of a total 3,000) where voting machines were available in the EU elections, preference votes were not correctly reported. (Dnevnik.bg)
///
BELGRADE
Slovakia's Support to Serbia en Route to the EU: Slovak FM and OSCE Chairperson-in-Office Miroslav Lajčak has said Slovakia will, as a friendly country, continue to provide aid and support to Serbia on its EU path. Slovakia is one of the five EU member states that have not recognised Kosovo's independence. At a meeting with Serbian PM Ana Brnabić, Lajčak said the stability of Serbia and the region was closely tied to finding a compromise solution with Priština. (Beta-EURACTIV.rs)
***
[Edited by Sarantis Michalopoulos, Sam Morgan]

Se non si visualizza correttamente questa e-mail cliccare qui
Stop a Netanyahu, Trump tifa Brexit, giganti tech nella finanza, tra D-Day e G7, Kosovo
Per la prima volta negli oltre 70 anni di storia d'Israele, un premier incaricato non riesce a formare il governo: nonostante il successo del suo Likud, Benjamin Netanyahu saluta così il quinto mandato alla testa dell'esecutivo israeliano, in attesa delle urne anticipate a settembre. E sulla politica mediorientale pesa anche l'attesa per l'annuncio del "Piano del secolo" elaborato dall'Amministrazione Trump: proprio il presidente degli Stati Uniti si trova in questi giorni in visita ufficiale nel Regno Unito, da dove fa il tifo per Nigel Farage - fresco di un nuovo trionfo elettorale con il suo Brexit Party - e invita Londra ad andare avanti con un'uscita dall'Ue senza accordo.
E mentre Sua Maestà fa i conti con la perdita di un territorio nell'Oceano Indiano, nel Vecchio continente si celebrano due importanti anniversari: i 75 anni dallo sbarco in Normandia - aspettando il G7 di Biarritz - e la fine dei combattimenti che piegarono la Serbia di Milosevič, inaugurando il sogno d'indipendenza dei kosovari.
ARTICOLI
ULTIME DAL BLOG
IN EVIDENZA

Cari Amici del Premio Morrione,
oggi Roberto Morrione avrebbe compiuto 78 anni. Per festeggiare da qualche anno chiediamo a chi lo ha conosciuto di aiutarci a raccontare chi era, a ricostruire il suo metodo di lavoro, descrivere il suo impegno civile, la sua idea di giornalismo e di servizio pubblico.
Quest'anno è il nostro presidente Giovanni Celsi a farlo.
Lavorare con Roberto era sempre un'avventura e una sfida.
Avevi sempre la sensazione di star facendo qualche cosa che avrebbe lasciato il segno. Ho conosciuto Roberto quando arrivò all'allora neonata Rai International che Roberto ereditava da Angela Buttiglione. Un Morrione quindi in una veste diversa, non il giornalista da tutti conosciuto e apprezzato, ma il giornalista manager. Il direttore che aveva il compito di portare la Rai nel mondo.
In poco più di due anni, con l'aiuto di Renzo Arbore, che era il direttore artistico, riuscimmo nel miracolo di portare Rai International nel ristretto club delle emittenti internazionali. Quelle come, per capirci, l'inglese BBC, la tedesca Deutsche Welle, la francese TV5 Monde. Tutte emittenti che tramettevano nel pianeta in diretta dai propri paesi. La Rai era diventata un player globale e multimediale perché trasmetteva non solo televisione, ma anche una radio internazionale via satellite e disponeva del primo portale web in lingua e cultura italiana accessibile da tutto il mondo.
Quando poi la Rai decise di interrompere la sua esperienza a Rai International e di affidare a Roberto il compito di lanciare il primo canale di informazione continua dell'azienda, la prima all news italiana, a distanza di pochi mesi l'ho seguito anche io. E Roberto riuscì ancora una volta in un miracolo. Trasferì la sua recente esperienza internazionale e cross mediale, insieme alla grande esperienza maturata nella lunga carriera giornalistica, nella sua nuova avventura. Ne venne fuori una all news originale che mischiava antiche professionalità con nuove tecnologie e individuò la formula particolare per fare una cosa che allora mancava alla Rai e al Paese. Puntò ad un canale che coprisse da una parte i fatti e gli eventi internazionali che in un mondo globalizzato avevano ricadute locali sempre più immediate e decisive, dall'altra dava spazio e voce e illuminava gli angoli bui che non trovavano copertura nei mass media d'informazione tradizionali.
Detta così, oggi, sembra tutto facile e semplice, ma in realtà c'era un segreto per riuscire in imprese che allora, invece, alla partenza, sembravano impossibili, per tempi stretti, scarsità di budget e complessità di obiettivi. Personalmente, ritengo che quel segreto fosse che Roberto faceva la differenza.
Negli anni trascorsi con lui ho avuto modo di vederlo da vicino al lavoro e capire anche il perché. Innanzitutto il carattere. Roberto era un "uomo di carattere" e "di buon carattere", nel senso che era un uomo determinato ma mite, capace di ascolto e tollerante, tollerante delle diversità. Ma anche nel senso della fermezza. Di una persona che sapeva tenere ferma la barra del timone anche quando le acque diventavano tempestose.
C'erano, poi, la fiducia e il senso di protezione. Roberto ti dava fiducia e poi ti sosteneva quando le cose magari diventavano complicate e pericolose. Con Roberto potevi rischiare.
C'era poi il coinvolgimento, la squadra. Roberto, era questa la sua dote principale, sapeva fare squadra, crearle, organizzarle e gestirle. Aveva la capacità di individuare le qualità di ognuno e metterle in sintonia con quelle degli altri, dando ad ognuno una motivazione e al gruppo quelle comuni.
Era il suo modo di lavorare, il suo metodo di lavoro. Quello della condivisione e della partecipazione. Il motto di allora era: meglio uno in più che uno in meno.

Giovanni Celsi
Presidente
associazione Amici di Roberto Morrione