Plans for new Selmayr Controversial European Commission Secretary-General Martin Selmayr, whose sudden promotion angered MEPs last year and earned a rebuke from the European Ombudsman, will step down from his post next week.
Selmayr's departure was one of the conditions set by France and other countries for Ursula von der Leyen to become the next EU Commission President, something that she confirmed at an EPP group meeting on 15 July. Several countries said they would not accept a German head of the Commission together with a German secretary-general.
EURACTIV France reports that his departure opens the way for a French candidate to take over this post. Selmayr has already suggested his replacement: Olivier Guersent, who is currently head of the Directorate-General for Financial Stability.
But Selmayr's support could play against Guersent.
"The fact that Selmayr appointed him is to his disadvantage, even if he is a candidate I would be pleased to support", said François-Xavier Bellamy, head of the French EPP delegation at the European Parliament. The head of DG Research, Jean-Eric Paquet, is another potential candidate.
BERLIN
Ursula's legacy. CDU boss Annegret Kramp-Karrenbauer's surprise appointment as defence minister to replace von der Leyen, has not been warmly welcomed in Berlin.
Opposition parties, liberal Free Democratic Party (FDP) and leftist Die Linke, have complained about Kramp-Karrenbauer's lack of expertise in the field. Leading the bureaucracy-driven Bundeswehr with its past scandals is seen by many as a tough challenge, and has broken many political careers.
Rumour has it that also Kramp-Karrenbauer isn't planning on staying in the job for long and is instead getting ready for early parliamentary elections. Her stint as defence minister could strengthen her bid to become Germany's next chancellor – or wreck it, if she follows the inglorious path of some of her predecessors.
Mandatory vaccination. In an effort to halt the resurgence of the disease, the German government has decided to make measles vaccinations for children mandatory from March 2020. Parents will have to prove that their children are vaccinated before they can be admitted to kindergartens or school. Violations will be fined with up to €2,500. (Doris Pundy, EURACTIV.de)
///
MADRID
Spain to lead the IMF? In a radio interview with Cadena SER on Wednesday, acting Economy minister, Nadia Calviño, admitted that she had spoken with PM Pedro Sanchez about her possible candidacy to the IMF and Sánchez assured he would support "of course any (Spanish) minister who could have any chance of (getting) such an important position", EURACTIV's partner EFE reported.
However, asked if Sanchez will nominate her to lead the IMF, the minister was silent for a few seconds before responding that: "[…] the conversation has not been raised in those terms." (EuroEFE.EURACTIV.es)
///
ROME
Lega chickened out. On its blog, Five Star Movement has pointed the finger at other co-ruling party Lega blaming them for having rowed back on an agreement to support von der Leyen at the eleventh hour. Italy's PM Guiseppe Conte warned that Lega's choice could undermine the country's chances of obtaining a good Commission's portfolio.
EP investigates Russian funds. Italian MEP Carlo Calenda has announced that the European socialists (S&D) will propose establishing a special parliamentary committee to assess whether there was a foreign influence on last May's EU elections.
The request came after allegations that Lega received roughly $65 million of Russian funds. Next week Conte will report to the Senate on the situation. (Gerardo Fortuna, EURACTIV.com)
///
ATHENS
First visit to the US. Newly appointed Greek Foreign Affairs Minister Nikos Dendias paid his first visit to Washington on Wednesday, where he met his US counterpart Mike Pompeo. "We requested from the US a clear line of communication, in the event of any issue concerning our relations with Turkey, and an explicit and direct response by the US could be useful," Dendias said. "The Americans took note and will respond to us," he added. Read more on Athens-Macedonian News Agency
New Democracy back to reality. New Democracy (ND-EPP), which has fiercely opposed the North Macedonia name change deal, now appears to have changed its mind. Speaking at the "The Balkans after the Prespa Agreement," Deputy Foreign Minister Miltiadis Varvitsiotis said the deal "leaves space through the European integration process of our neighbour to find beneficial ways of cooperation on both sides." Similarly, Defence Minister Nikos Panagiotopoulos said if the deal is properly implemented by both sides, "we can hope for a better future for our countries".
Leftist Syriza opposition party "welcomed ND back to reality" while former FM Nikos Kotzias, who was branded as a traitor by ND after brokering the deal, asked ND to apologise for its stance. (Sarantis Michalopoulos, EURACTIV.com)
///
WARSAW
Poland eyes energy Commission post. Deputy PM Jacek Sasin has said Poland is trying to obtain an energy post in the new European Commission. "Energy is very important to us. We want to convince our partners that climate policy is very important, but it needs to take into account the specifics of every member state. Having coal as a bedrock of our energy needs, we as Poland, cannot be blind to this fact," said Sasin.
Government spokesman Piotr Muller, said, "the final support for von der Leyen was conditioned on the effect of the talks that Poland had with her earlier this week." Polish MEPs from the ruling PiS party voted for von der Leyen. (Łukasz Gadzała, EURACTIV.pl)
///
BRATISLAVA
Putin and Trump to test von der Leyen. Andrej Danko, leader of Slovak National Party (SNS) and speaker of the parliament, commented, "The time will show, whether President Putin or President Trump will embrace Ursula von der Leyen as a partner for politics". Danko is known for his admiration for Putin and Viktor Orbán. (Zuzana Gabrižová, EURACTIV.sk)
///
PRAGUE
Second mandate for Jourová. Czech Prime Minister Andrej Babiš is going to nominate Czech Commissionaire Věra Jourová for a second mandate in the European Commission, though he conceded that some party members would prefer the nomination of the EU Parliament Vice-President Dita Charanzová.
"I do not make any comment until the government approves my nomination," Jourová said.
German warning. German Interior Minister Horst Seehofer told journalists in Berlin that the Czech Republic does not want to take part in a European solution on migration. "I have been travelling in Eastern Europe recently, last time it was in Prague. There is almost no readiness to be a part of a European solution," he said. (Lukáš Hendrych, EURACTIV.cz)
///
BUCHAREST
Former FM named NATO deputy secretary-general. NATO Secretary-General Jens Stoltenberg has decided to appoint Mircea Geoana as the next Deputy Secretary-General. Geoana, a former foreign minister of Romania and Ambassador to the US, will take up his position in October, replacing Rose Gottemoeller. (EURACTIV.ro)
///
SOFIA
Gabriel called in on major hacker attack. Bulgaria has officially asked the European Commission for help over the major hacker attack which resulted in the leak of data concerning million citizens from the national tax register, writes the website Dnevnik.
Commissioner Mariya Gabriel answered questions from Dnevnik regarding the cyberattack, saying that a specialised Commission team was checking if EU institutions have been affected by the incident. Asked if the leak of personal data is punishable under GDPR, Gabriel said it was up to the national data protection authorities to determine responsibilities.
The hacker, a 20-year old man, has been identified and detained. Prime Minister Boyko Borissov praised him as a genius and said he should work for state institutions. (Georgi Gotev, EURACTIV.com)
///
ZAGREB
An ambitious MEP. "I will simultaneously serve as an MEP, president, PM, and minister of Internal Affairs and Justice", newly elected MEP Mislav Kolakušić (N/A) told Croatian media, and questioned why people keep asking him about his plan "as if it was controversial". He said he would kick-off his presidential campaign in October (Tea Trubić, EURACTIV.hr)
///
BELGRADE
Peacekeeping forces in Kosovo guarantee Serbs' safety. Serbian President Aleksandar Vucic said at a meeting with NATO's Supreme Allied Commander Europe, Tod Wolters that peacekeeping forcesin Kosovo and Metohija, led by NATO, are a guarantor of Serb people's safety in Kosovo. (beta.rs, EURACTIV.rs)
***
[Edited by Sarantis Michalopoulos, Benjamin Fox]

| | |
| --- | --- |
| | DERNIÈRES INFOS |

Segnaliamo alcune pubblicazioni recenti del CSF, disponibili online

Some recent publications of the CSF, available on line

Centro Studi sul Federalismo, Piazza Vincenzo Arbarello 8, 10122 Torino, Italy

| | |
| --- | --- |
| | DERNIÈRES INFOS |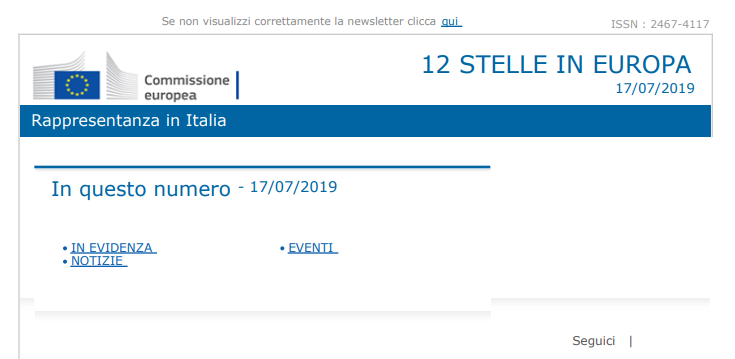 [ ... ]


[ ... ]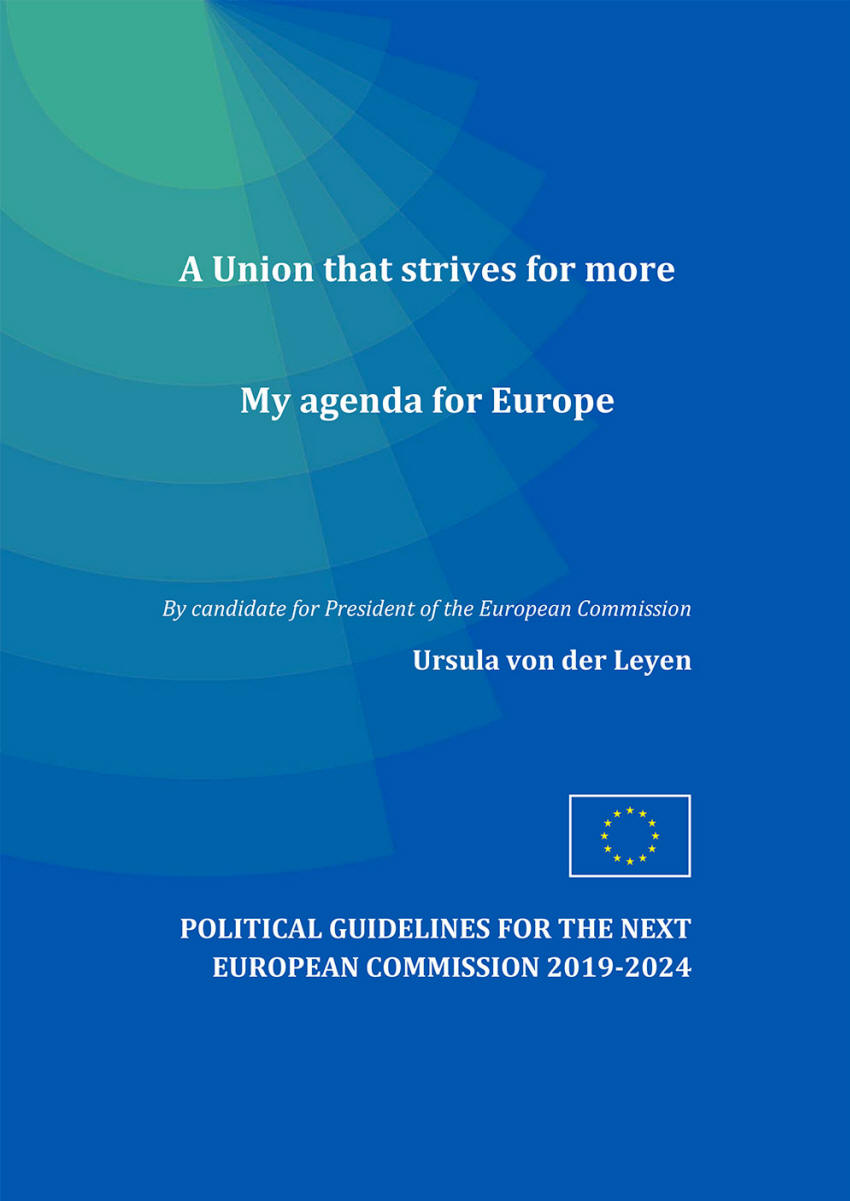 [ ... ]

Servizio stampa

Parlamento europeo
Il 16 luglio, con un voto a scrutinio segreto, il Parlamento europeo ha eletto Ursula von der Leyen nuovo Presidente della Commissione con 383 voti a favore.
La carica inizierà il 1° novembre 2019 per un mandato di cinque anni. Nella votazione ci sono stati 733 voti espressi, con uno solo non valido. 383 deputati hanno votato a favore, 327 contro e 22 si sono astenuti.
Subito dopo l'annuncio dei risultati, il Presidente del PE David Sassoli ha detto: "Adesso inizia una fase molto importante per le istituzioni europee, dovremo prepararci alle audizioni dei commissari designati, che, come saprà, saranno molto scrupolose da parte dei componenti di questo parlamento. Ci aspettiamo che i temi di cui oggi ha parlato davanti all'Aula saranno approfonditi e seguiti anche dai componenti del suo collegio, durante le audizioni preso le commissioni competenti".
"I prossimi anni saranno molto importanti per il futuro dell'Unione e possiamo affrontarli con successo solo se ci sarà una stretta cooperazione tra le istituzioni", ha concluso.
Il Parlamento europeo è composto attualmente da 747 eurodeputati, in base alle notifiche ufficiali ricevute dalle autorità degli Stati membri, per cui la soglia necessaria per l'elezione era di 374 voti, ossia il 50% dei deputati più uno. Il Presidente Sassoli ha annunciato formalmente il numero necessario prima della votazione. La votazione è stata effettuata a scrutinio segreto.
Prossime tappe
Il nuovo Presidente della Commissione invierà una serie di lettere ai capi di stato e di governo dei Paesi UE per invitarli a proporre i loro candidati a commissari.Le audizioni dei commissari designati si svolgeranno nelle commissioni parlamentari competenti, dal 30 settembre all'8 ottobre. Il collegio completo dei commissari dovrà inoltre essere confermato da un voto di fiducia del Parlamento, probabilmente nel corso della sessione plenaria del 21-24 ottobre.
Maggiori informazioni sull'elezione del Presidente della Commissione europea
Procedura: elezione del Presidente della Commissione
Portavoce del PE e Direttore Generale della Comunicazione
| | |
| --- | --- |
| | (+32) 2 284 30 00 (BXL) |
| | (+33) 3 8817 4705 (STR) |
| | (+32) 496 59 94 76 |
| | |
| | |
| --- | --- |
| | (+32) 2 283 13 89 (BXL) |
| | (+33) 3 8817 2850 (STR) |
| | (+32) 498 98 35 91 |
| | |

Se non si visualizza correttamente questa e-mail cliccare qui
Italia e spese per la difesa, Visegrád, Ue e clima, caso Darroch, dinastia Gandhi
Il Gruppo di Visegrád ha rivendicato il proprio ruolo centrale nella definizione del pacchetto delle euro-nomine, tra cui quella a presidente della Commissione europea di Ursula von der Leyen, oggi all'esame del Parlamento europeo. Ma l'asse dell'Europa centro-orientale tra Ungheria, Polonia, Slovacchia e Rep. Ceca può ancora fare valere una voce comune nel dibattito sul futuro dell'Unione?
L'ambiziosa costruzione della difesa Ue è fra le priorità di azione che la presidente in pectore della Commissione ha illustrato questa mattina nell'Aula di Strasburgo: l'Italia, però, arranca ancora sul fronte delle spese per la difesa (e rispetto dell'obiettivo Nato), anche alla luce del Documento programmatico pluriennale 2019-2021 presentato dalla ministra Elisabetta Trenta. E l'Ue rimanda l'Italia all'autunno pure sul Pniec, il Piano nazionale integrato energia e clima.
Il 'caso Darroch' agita le relazioni tra Stati Uniti e Gran Bretagna. E, in India, intanto, l'uscita di scena di Rahul Gandhi dopo la disastrosa sconfitta alle elezioni potrebbe segnare la chiusura del ciclo politico dominato dalla potente dinastia dei Nerhu-Gandhi.
ARTICOLI
ULTIME DAL BLOG

Gli ultimi avvistamenti di Ossigeno per l'Informazione
Aiutaci anche tu a produrre Ossigeno per l'informazione. Scrivi il nostro codice fiscale 97682750589 sulla tua dichiarazione dei redditi per assegnare il 5 per 1000 alla nostra ONLUS. Così ci fai una donazione senza spendere un euro
OSSIGENO PER L'INFORMAZIONE, Osservatorio sui cronisti minacciati e le notizie oscurate in Italia, è un'associazione ONLUS fondata nel 2007, dal 2014 è consulente della Commissione Parlamentare Antimafia e dell'OSCE. Ha pubblicato i nomi di migliaia di giornalisti italiani colpiti da intimidazioni. Si batte affinché ognuno di loro abbia un'adeguata protezione; promuove il diritto dei cittadini di essere informati; esplora il problema della legalità nel campo dell'informazione giornalistica.

Former German defence minister Ursula von der Leyen (VDL) faces a crucial vote on Tuesday (16 July), as she seeks to convince at least 374 lawmakers in the European Parliament to back her to become the next European Commission president.
The opposition mainly comes from the so-called progressive camp: the socialists (S&D), leftists and greens. These groups wanted one of the EU elections spitzenkandidats to lead the EU executive but are also unconvinced about VDL's commitment on climate policy, migration and social issues.
Read more:
German socialists (SPD) in the European Parliament have said they will vote against von der Leyen. But over the weekend, two SPD heavyweights spoke out in favour of her in Berlin. In an interview with Bild am Sonntag, former SPD chief Sigmar Gabriel said she could become a good Commission president but he expressed disapproval at the way she was nominated.
Similarly, in an interview with Welt am Sonntag, former interior minister Otto Schily praised VDL's ability and criticised the 16 SPD MEPs who will vote against VDL on Tuesday. The centre-right CSU and CDU have also criticised SPD MEPs for their stance and have called on them to show responsibility.
In Rome, the coalition government is divided over VDL and the co-ruling parties will vote differently. While at first the right-wing Lega seemed to back her, the VDL has rejected support from Salvini's party. In an attempt to reassure other progressive groups, VDL cancelled a meeting she was supposed to hold with Marco Zanni, president of the far-right Identity and Democracy (ID), the EU political group Lega belongs to. On the other hand, the anti-establishment Five Star Movement will vote in favour, after having had a "positive meeting" with her last Wednesday. Group leader Tiziana Beghin said they have the same priorities, referring to measures such as a European minimum wage.
In Paris, although French President Emmanuel Macron pushed for VDL's candidacy, she cannot count on the support of French MEPs.
The far left and the Greens have already indicated that they will vote against VDL. The small delegation of the 5 French socialists insists that the next 5-year EU Commission must put more emphasis on the environment and social rights. Marine Le Pen's MEPs have not shown any clear signals on how they will vote.
The 8 centre-right MEPs and the Macronists of Renew Europe are expected to vote for the German candidate. EURACTIV France says the vote will also be a test for the unity of the 21 so-called Macronist MEPs: will they respect the delegation's voting instructions en masse?
In Warsaw, Polish Foreign Affairs Minister Jacek Czaputowicz told Reuters that VDL was "conciliatory, non-confrontational, accepting of many points of view".
"She has this sensitivity, something that in Poland is well-liked," he added. However, EURACTIV has learnt that the ruling PiS party, which belongs to the EU Conservatives and Reformists (ECR), will make its final decision today.
In Athens, EURACTIV Greece reports that New Democracy (EPP) MEPs are not "so hot" about VDL, considering that Prime Minister Kyriakos Mitsotakis was one of the biggest supporters of Manfred Weber, but they will ultimately follow the EPP line and support her. Leftist Syriza MEPs will vote against unless they are really pressured by EU socialists based on a specific deal.
In Sofia, Bulgaria's MEPs are supportive but have doubts. Bulgaria has one of the most "mainstream" national delegations in the Parliament, as 15 out of 17 MEPs are in centrist groups: Seven from the EPP, five from S&D, and three from liberal RE. The remaining two are from ECR.
However, MEP Radan Kanev said in an interview with the website EUelectionsBulgaria.com, that the vote for VDL should not be taken for granted, and even in the EPP, there were divisions. Read more.
In Bratislava, MEP Martin Hojsík, from the centrist Progressive Slovakia-Renew Europe, said VDL's views on the climate and biodiversity were optimistic. He also welcomed her plan to reform the bloc's agricultural policy towards more climate and biodiversity protection. "Slovakia must be on the forefront of efforts to prevent climate threat and not fall behind the regional line dictated by Orban or Kaczyński," he added.
In Prague, Czech PM Andrej Babiš supports VDL, and spoke by phone with her on Friday about the possible composition of her Commission cabinet. His ANO party has six MEPs in the centrist Renew-Europe group, which will back VDL. On the other hand, the main Czech opposition party, Pirates, is not convinced and its three representatives in the Greens/EFA will likely not support her. The rest of the Czech MEPs are divided as well.
In Vilnius, politicians have not expressed a clear view on VDL but Lithuania's President Nauseda spoke with her on the phone on Sunday, and then tweeted that he supports her. The Lithuanian MEPs will vote according to the their political groups' line. VDL is known in Lithuania for her support for increasing the defence capabilities of the Baltic country.
In Zagreb, the majority of Croatian MEPs are sceptical about VDL. Unlike the 4 EPP MEPs who have openly supported her, S&D, RE, and ECR might need some convincing. 'I do not have anything against her personally, unlike our German colleagues, but I resent the way this package has been delivered to the Parliament' said Biljana Borzan (SDP-S&D). 'The result of the voting will be arranged by the dominant groups, who have 443 hands', said Ruža Tomašić (ECR), adding that von der Leyen will eventually serve as 'Merkel's voice in the Commission'.
(Doris Pundy,EURACTIV.de, Gerardo Fortuna, EURACTIV.com, Theodore Karaoulanis, EURACTIV.gr, Zuzana Gabrižová, EURACTIV.sk, Ondřej Plevák, EURACTIV.cz, Tea Trubić, EURACTIV.hr, Angele Kedaitiene– Edited by Sarantis Michalopoulos).
In other news from the capitals…
MADRID
EU-Mercosur deal very 'complex'.The process to ratify the EU-Mercosur trade pact will be "complex" due to the discontent of the EU agricultural sector and the domestic politics of countries like France, Argentina and Brazil, Carlos Malamud, an expert on Latin America-EU relations at Elcano think tank, told EURACTIV's partner EFE in an interview.
Malamud warned that it could take two or three years for the commercial part of the agreement to be approved and up to five years in the case of political dialogue and cooperation. (EURACTIV's partner EFE).
BRUSSELS
New purpose. From 2020, the former site of the old NATO headquarters in Brussels will hold the trial of those accused of the 22 March terrorist attacks in 2016, Belgian Justice Minister Koen Geens has said. The three year investigation into the attacks ended in June 2019 and the exact date of the trial is still to be confirmed. (Alexandra Brzozowski, EURACTIV.com).
ZAGREB
New public administration minister. As part of a government reshuffle, Croatian PM Andrej Plenković has nominated Ivan Malenica as Public Administration Minister, after his former colleague Lovro Kuščević was forced to resign amid real estate scandals. If confirmed, Malenica (33) will be Croatia's youngest ever minister.
Plenković still has to fill in several other key positions. EURACTIV Croatia reports that the PM will choose young, pro-EU, and moderate candidates aiming to send a clear message to rebels in the ruling party. (Tea Trubić, EURACTIV.hr)
///
BUCHAREST
USR chooses its candidate. The Save Romania Union (USR) has chosen its president, Dan Barna, as the party candidate for the presidential elections in November. USR is part of the Alliance 2020 USR PLUS together with PLUS, the party of former EU commissioner Dacian Ciolos, which is yet to select its candidate for the elections. The alliance will choose which of the candidates will run for President, while the other will be the designated candidate for the PM position. (EURACTIV.ro)
///
WARSAW
New programme of the opposition. Civic Platform (PO/EPP), the largest opposition party, has presented its programme for parliamentary elections due in October. 'Schetyna's six', refers to the party leader's name and is an answer to 'Kaczynski's five', a package of social spending promises presented earlier by the ruling party.
The key priorities are: restoring freedom and democracy, higher wages, improvements in healthcare, retaining bonus money for the elderly, reforming the country's education system and providing clean air and water. (Łukasz Gadzała, EURACTIV.pl)
BERLIN
In an interview with RedaktionsNetzwerk Deutschland, Heiko Maas, Germany's Foreign Minister, has called for a new agreement on the distribution of migrants rescued at sea. Countries which want to welcome migrants should decide on a "binding distribution mechanism," the SPD politician said. "Germany is prepared to make a substantial contribution and to guarantee to always take in a fixed share of rescued people." Coalition partner CDU and right-wing opposition party AfD were quick to criticise his remarks.
BELGRADE
Macron in Belgrade. Emmanuel Macron will today start (15 July) a two-day visit to Serbia, the first visit of a President of France in 18 years. It is expected that the agenda of his talks with President Aleksandar Vučić will cover economic cooperation, the halt in the Belgrade-Priština dialogue, as well as the EU perspective of Serbia and the Western Balkans. The signing of around twenty agreements has been announced.
Serbian company building fence on Slovenian-Croatian border. Slovenia is placing "temporary technical barriers" on a 40-kilometre section of the border with Croatia to stop the flow of migrants, and the job has been given to a Serbian company, Slovenian Interior Ministry officials have told the Vecernji List daily. Croatian media reported on July 12 that the Belgrade-based firm LEGI-SGS was chosen in a competition, and is ready to install the fence for about €4.8 million. The company in question is a representative office of a German company. (beta.rs, EURACTIV.rs)
***
[Edited by Sarantis Michalopoulos, Benjamin Fox]

| | |
| --- | --- |
| | DERNIÈRES INFOS |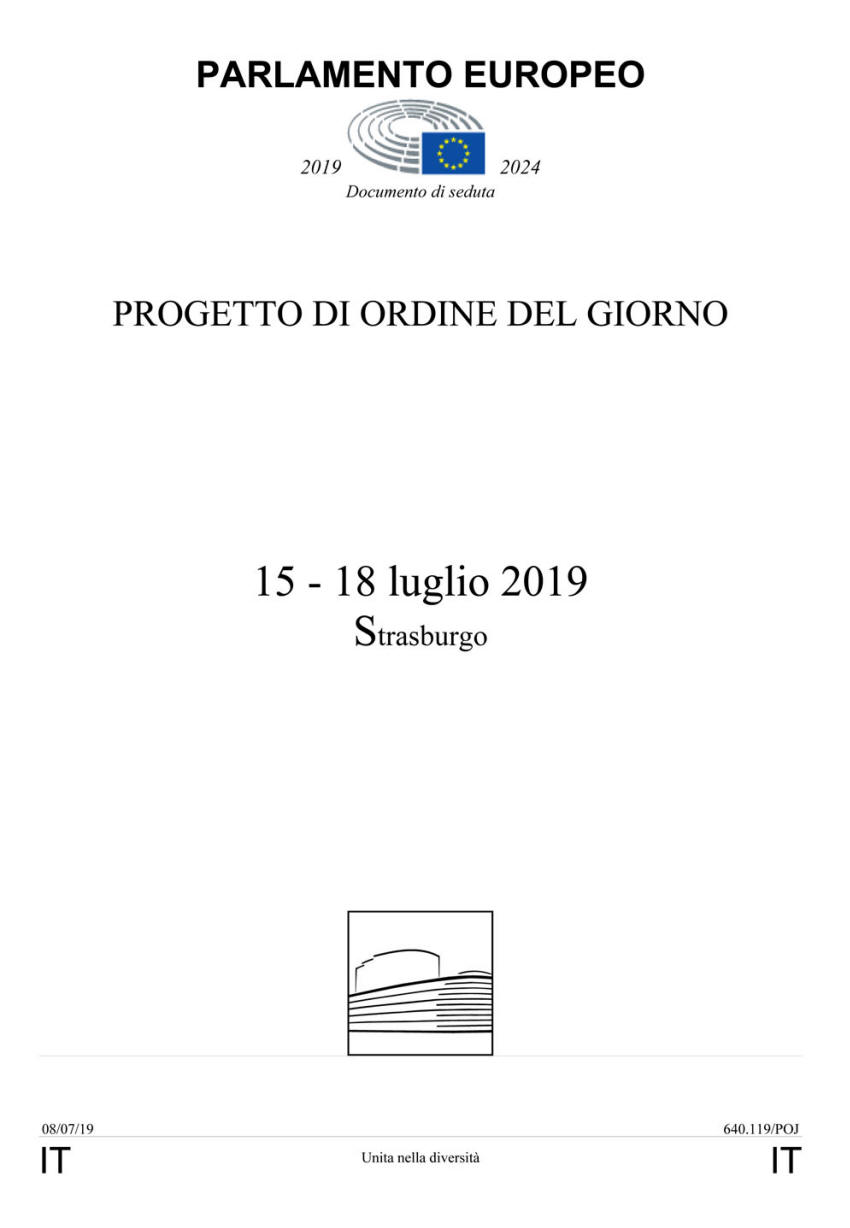 [ ... ]

v
| | |
| --- | --- |
| | DERNIÈRES INFOS |

As well as the numbers, German Commission president nominee, Ursula von der Leyen, should also consider the majority "colour" of EU lawmakers who will support her, a Socialist source has told EURACTIV.com.
"At the end of the day, she will not have any problem to achieve a majority. But politically speaking, the colour of this majority is what matters," the source said.
Greens and the Left have already announced that they won't support von der Leyen for the Commission top job.
Moreover, EURACTIV has learned the Social Democrats are deeply divided. S&D leader Iratxe García, together with the Spanish and the Portuguese delegation, are backing von der Leyen. Danish PM Mette Frederiksen also confirmed her party's support.
Against her are the German, British, Dutch and Belgian Socialist parties. The Greek delegation also raised concerns: MEP Eva Kaili reportedly accused von der Leyen of being tougher than former German finance minister Wolfgang Schäuble during the Greek economic crisis, while MEP Nikos Androulakis criticised her over calling North Macedonia, "Macedonia".
Italian Socialists are skeptical for the lack of answers during the hearing: "When MEP Roberto Gualtieri asked her opinion on the investment plan and the golden rule, he got no answer".
But both Italy's co-ruling parties, Five Star Movement and Lega, are willing to back von der Leyen's bid. The Italian 42 votes may be crucial at the end.
Rumours in Brussels suggest that right-wing Lega held negotiations with von der Leyen in the last few days, asking in return the green light for the appointment of Salvini's right arm Giancarlo Giorgetti as Italian Commissioner.
Five Star Movement's delegation in the European Parliament also had a "positive meeting" with the designated president on 10 July. "We share the same priorities," said group leader Tiziana Beghin.
According to the socialist source, von der Leyen will need to count on the support of the European Conservatives and Reformists (ECR) and far-right Identity and Democracy (ID), but then "she has to be aware her confirmation will be based on a 'right-wing-to-right' majority".
Although the ECR said it considers itself close to von der Leyen's views, the group is deeply split over whether it will grant her support, a party source told EURACTIV.
The Visegrad Four – Czech Republic, Slovakia, Poland and Hungary – initially supported her candidacy to avoid the EU's rule-of-law paladin Frans Timmermans in the position. Compared to him, von der Leyen is seen by them as "softer" on the issue.
However, she said during the hearings that she would like to have the Dutchman continue to be in charge of the portfolio, which could eventually swing them away from her, some suggest.
But while the Hungarian Fidesz party is likely to act as "good EPP boys", the Polish Law and Justice (PiS) party, the strongest force within the ECR, might reconsider, especially after the "cordon sanitaire" was applied to them in during the Parliament's committee chair selection.
Polish MEP Zdzislaw Krasnodebski (ECR) said a final decision is due on Monday.
(Łukasz Gadzała, EURACTIV.pl / Sarantis Michalopoulos, Alexandra Brzozowski, Gerardo Fortuna, EURACTIV.com)
///
BRUSSELS
Far-right scandals. Kris Van Dijck, from the New Flemish Alliance (N-VA), has been forced to resign from the presidency of the Flemish parliament after accusations of being involved in a fraudulent bankruptcy case, while last week he was under fire for a drunk driving accident. Dijck's departure has swept first vice-president, Filip Dewinter (Vlaams Belang) to the helm of the chamber, effectively making him the first extreme-right representative holding this position. (Alexandra Brzozowski, EURACTIV.com).
///
BERLIN
Greens popular by all age groups, except seniors. The Greens are getting popular with all age groups, according to a poll released on 11 July by Spiegel online. In the voters' groups aged between 18 and 64, the Greens are at least on par with the conservatives from the CDU/CSU.
Only the voter group aged 65 onwards is still clearly in favour of the CDU and CSU (37%) while the Greens and social democrats (SPD) are only about half as strong. (Claire Stam, EURACTIV.de)
///
MADRID
The socialist hegemony. The leader of the French Socialists, Olivier Faure, told EURACTIV's partner EFE in an interview that socialists, especially in Portugal and Spain, should reaffirm at the EU level the hegemony they have been deprived of.
"We have socialists who are too modest about the role and the influence they could have, and I think Pedro (Sanchez) could be one of those who reaffirm that leadership," Faure said.(EURACTIV's partner EFE).
///
LONDON
Social injustice. The UK will establish a new body to tackle "deep-rooted injustices" and create a more just society, Prime Minister May has announced.
The Office for Tackling Injustices (OfTI) will present future Governments with the means to close the equality gap across a number of disparities including socio-economic background, ethnicity, gender, disability and sexual orientation. (Samuel Stolton, EURACTIV.com).
///
VIENNA
Hahn's renomination. Austria's interim Chancellor Brigitte Bierlein wants Johannes Hahn to remain part of the College of Commissioners, Austria's press agency APA reports. "In the light of the discussions so far with the parties represented in parliament, I intend to propose to the government the nomination of Mr Hahn," Bierlein said.
This would be Hahn's third term. He has served under Jean-Claude Juncker as Commissioner for European Neighbourhood Policy and Enlargement and from 2010 to 2014 as Commissioner for Regional Policy. (Doris Pundy,EURACTIV.de).
///
ATHENS / NICOSIA
Deadly storm. Seven people, including two children, were killed and more than 120 injured as a result of the extreme weather conditions that struck Chalkidiki, a major tourist destination in southern Macedonia. More than 80% of the area was left without power and severe damages were reported to infrastructure. (Theodore Karaoulanis, EURACTIV.gr)
EU measures against Turkey. The COREPER is finalising today the measures against Turkey should the country continue the illegal drilling activities off the coast of Cyprus. A decision is due at a foreign affairs ministers meeting on Monday. According to Reuters and Cyprus media, the measures include fewer funds for pre-accession assistance and revision of the European Investment Bank (EIB) lending to Turkey, as well as the freezing of any high-level talks. Read more (Theodore Karaoulanis, EURACTIV.gr)
///
BRATISLAVA
Čaputová in Hungary. "For our cooperation (in the V4) to be meaningful, it must not be only about protecting regional interests. It must be about promoting democratic values, values of freedom and the rule of law and also values of the European integration […] so that we are not being perceived as those who divide or weaken the EU", Slovak President Zuzana Čaputová said during a meeting with Hungarian President János Áder in Budapest.
She also defended liberal democracy and met PM Viktor Orbán. Some pro-government media reported about Čaputová as "a George Soros agent". Read: Liberal Caputova to shake up Visegrad
(Zuzana Gabrižová, EURACTIV.sk)
///
PRAGUE
Ticking clock. The Czech Republic only has a 30-day deadline, instead of the usual two months, to reply to a European Commission draft audit report concerning PM Andrej Babis's possible conflict of interest in drawing money from EU funds, the iROZHLAS.cz radio server reported. The EU executive has not given the reasons for a shorter deadline. (Ondřej Plevák, EURACTIV.cz)
///
BUCHAREST
Still no decision on embassy in Israel. PM Viorica Dancila seemed to back down from previous remarks on moving the Romanian embassy in Israel to Jerusalem. Dancila said in an interview that the government finalised an analysis on the proposed embassy move from Tel Aviv that was sent to institutions involved, including to President Klaus Iohannis.
She said the decision to move the embassy was in the president's hands, but Iohannis has said nothing so far. Last March, Dancila told a conference in Washington that Romania would move the embassy to Jerusalem, a statement that drew the ire of Arab countries and might have cost Romania a seat in the UN's Security Council. (EURACTIV.ro)
///
SOFIA
Sales of hookahs. Bulgaria's parliament has voted to ban the sale of hookahs to people younger than 18 but rejected a proposed ban on the smoking of hookahs in indoor public places. The head of the National Assembly's health committee Daniela Daritkova said the ban should be rejected because а procedure related to any restrictive measures for tobacco requires, under the EU Treaty and all other rules, a notification under the Tobacco Directive.
According to Daritkova, any restrictions accepted without the necessary notification could result in an infringement procedure against Bulgaria. (Dnevnik.bg)
///
ZAGREB
The race is getting more crowded. Former minister Vlaho Orepić is the last high-profile name that has officially joined the presidential race. Unlike his opponents, who are calling for changing the constitutional power of the president, Orepić said he would focus on preserving the constitution.
So far, 8 candidates have officially announced their candidacy. Former PM Zoran Milanović (SDP-S&D), singer Miroslav Škoro, and MEP Mislav Kolakušić have been given the most media attention. Current president Kolinda Grabar-Kitarović is yet to officially announce her bid. (Tea Trubić, EURACTIV.hr)
///
BELGRADE
Parallel reforms. Commenting on a statement made by French President Emmanuel Macron that there would be no new EU accession until some internal reforms were completed, German Ambassador to Serbia Thomas Schieb has said Berlin's position is that those are two separate processes, which should unfold in parallel.
"Reforms within the EU will happen for as long as it exists… It is a constant process, which does not prevent the admission of new members, provided that the candidates meet all the conditions. Serbia is carrying out difficult reforms, which will take a while; the EU is carrying out its own reforms and at some point, Serbia will join the EU," he said. (beta.rs, EURACTIV.rs)
***
[Edited by Sarantis Michalopoulos and Samuel Stolton]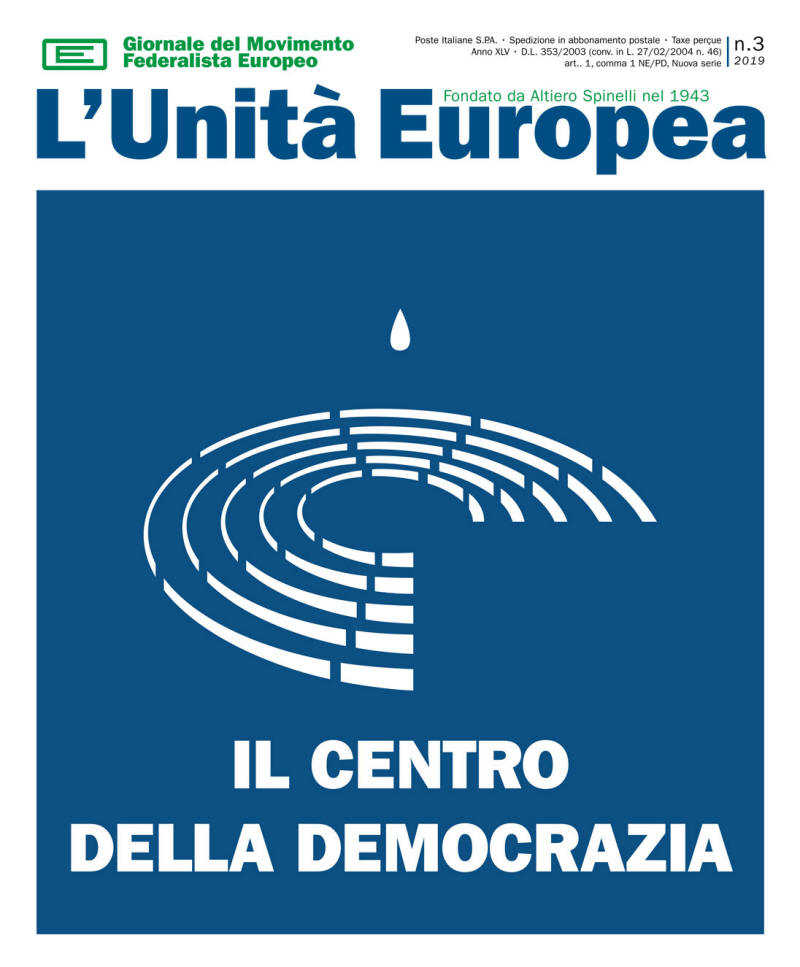 [ ... ]

Se non si visualizza correttamente questa e-mail cliccare qui
Migranti tra chiusura dei porti e soccorso in mare; area di libero scambio in Africa
Mentre la vicenda giudiziaria che contrappone la comandante della Sea Watch 3 Carola Rackete e il ministro dell'Interno Matteo Salvini si arricchisce di nuovi elementi, in Italia il dibattito politico continua a essere polarizzato tra "porti chiusi" e dovere di salvataggio in mare. Ma gli Stati europei non possono mettere in pericolo secoli di libertà conquistate e che si riconoscono a tutti, indipendentemente dal requisito della cittadinanza.
Nei giorni scorsi a Niamey, intanto, l'Unione africana ha lanciato la costituzione di un'area di libero scambio tra i Paesi del continente: sarà la più grande al mondo e rappresenta un concreto passo avanti nell'integrazione regionale.
ARTICOLI
ULTIME DAL BLOG
IN EVIDENZA

Mpampis Papadimitriou, a former journalist and newly elected MP with conservative New Democracy in Greece (EPP), has provoked criticism after he hit out at foreign correspondents in Athens, and particularly the French daily, Libération.

In an article published after the Greek elections last Sunday, Libération said with new PM Kyriakos Mitsotakis, dynasties have returned to the country's government. Commenting on the article, Papadimitriou said Libération was not a significant newspaper and lashed out against foreign correspondents in Athens.

"The correspondents of many European newspapers wrote about a Greece that does not exist […] Unfortunately, some reporters were licking leftist Syriza's shoes in the party's offices which were full of marijuana smoke. And then they were writing with their mind blurred with marijuana."

Libération replied saying the attack and the allegations were ridiculous and even accused Papadimitriou of spreading fake news as he said that the newspaper belongs to Rothschild, which it left in 2014.

Stelios Kouloglou, a Syriza MEP, said: "Sadly, this attack against foreign correspondents is not an isolated incident. With a decree, Mr. Mitsotakis placed under his personal control the public TV broadcaster as well as the National News Agency."

"Censorship, personal control of the media and attacks on journalists are practices contrary to the EU democratic values. Greece is heading toward an Orban-style regime," Kouloglou told EURACTIV.com.

Kouloglou also said that New Democracy government censored even UK PM Theresa May regarding the North Macedonia name change deal.

May called Mitsotakis to congratulate him for his election. Following the telephone conversation, the Greek PM's office said the two leaders discussed the developments in eastern Mediterranean with Turkey. However, the British government issued a statement highlighting that May "welcomed Prime Minister Mitsotakis's commitment to honour its implementation".

When in opposition, New Democracy fiercely opposed the Prespes Agreement and even tried to block it. The implementation of the deal now will likely put the conservative party in a difficult position toward its voters.

Meanwhile, storms raged over Halkidiki (northern Greece) last night leaving 6 people dead and over 20 injured, Greek media reported. Tourists and children were among the victims.

(Sarantis Michalopoulos, EURACTIV.com)

///

LONDON

von der Leyen's Brexit plea. Commission President nominee Ursula von der Leyen has told MEPs that she hopes the UK's plans to withdraw from the European Union never come to fruition.

Ahead of a vote on her nomination for the Commission's top job next week, von der Leyen said on Wednesday that she still hopes the UK remains within the EU, and that the British authorities still need to "sort its side of things on Brexit." (Samuel Stolton, EURACTIV.com).

///

BRUSSELS

Small steps. The Parti Socialiste together with Green Ecolo has invited the French-speaking Liberals (MR) to Wallonia for regional government formation talks, which could have a knock-on effect on the rest of the country and possibly break the deadlock in the formal federal government. (Alexandra Brzozowski, EURACTIV.com).

///

PARIS

France wants to cap the CAP. The post-2020 Common Agriculture Policy (CAP) should help farmers who have revenues of under €100,000 a year, according to a proposal tabled by the French Secretary of State for European Affairs, Amélie de Montchalin.

"We want to put a ceiling to agriculture subsidies. Above €100,000 per year, we consider that a farmer has a sufficient income for himself, and no longer needs the CAP solidarity", she told Europe 1.

This ceiling could redirect the CAP funds to farmers who are in transition of their agricultural practices. "On the other hand, farmers must be supported (…) if they are asked to change their farming practices, to use fewer pesticides or diversify their production to be resilient to climatic variations", she added.

As the first recipient of CAP money, France is fighting to maintain the budget of the common policy as well as its green orientation. "We would like 40% of the CAP budget to be a transformation budget, in relation to the environment," she said. (EURACTIV.fr)

///

MADRID

Political impasse. Two weeks before the Spanish parliament appoints the new PM Pedro Sánchez, socialists (PSOE) and leftist Podemos have not been able to reach a government agreement yet, increasing the possibilities of fresh elections, according to El Pais.

Podemos push for a leftist coalition with the socialists and accuse socialist of trying to impose a one-party government. On the other hand, the socialists say Podemos only care about ministerial posts. Read more

///

BERLIN

Coalition break ahead? "All 16 SPD members have made it very clear that for basic reasons they cannot agree to this personnel proposal," German Socialist MEP Katarina Barley told a German radio station after the European Socialists met with Commission President nominee von der Leyen in Brussels. "I also assume that it will stay that way." Many MEPs, regardless of faction, were disappointed that the Commission president nominee was often too vague in the hearings. Read more

How to fill a post. Since the narrow defeat against Annegret Kramp-Karrenbauer in the competition for the CDU party presidency, Friedrich Merz has been touted as a potential successor to Ursula von der Leyen's ministerial post. Former German defence minister Volker Rühe has suggested Merz would have the chance to obtain the post if it becomes vacant. (Alexandra Brzozowski, EURACTIV.com)
///

ROME

Putin's money. The website BuzzFeed published a leaked recording in which three Italians affiliated to right-wing Lega and three Russians allegedly close to the Kremlin were negotiating on moving roughly $65 million from a Russian oil company to Salvini's party. The meeting dates back to Salvini's trip to Moscow last October when he had said to "feel at home" in Russia. "I've never taken a ruble, euro, dollar or liter of vodka from a Russian," Italy's vice-premier replied. (Gerardo Fortuna, EURACTIV.com)

///

WARSAW

Szydlo rejected. Beata Szydlo, a former Polish PM and currently MEP with the European Conservatives and Reformists (ECR), was rejected in a secret ballot to chair the European Parliament Committee on Employment and Social Affairs. For Ryszard Legutko, another ECR MEP, EU socialists basically took revenge for what happened in the EU Council, where Poland opposed the candidacy of Frans Timmermans. (Łukasz Gadzała, EURACTIV.pl)

///

BRATISLAVA

President concerned about human rights situation in China. Newly elected president Zuzana Čaputová is starting her foreign policy involvement with a strong stance towards China. She met with the Chinese Minister for Foreign Affairs Wang Yi in Bratislava on Wednesday and expressed her distress with the state of human rights in the country.

"In line with the EU's common position, I expressed my concerns and fears about the deteriorating human rights situation in China and the detention of lawyers and human rights activists, as well as ethnic and religious minorities," Čaputová wrote on social media about her meeting. (Lucia Yar, EURACTIV.sk)

///

PRAGUE

Unprecedented support for the "debt relief" bill. All present lawmakers in the Czech lower house on Wednesday unanimously endorsed a proposal, which will make it easier for people over eighteen years old, who got in debt as children because of their parents, to be discharged of this debt.

A similar preferential regime of debt relief is already in place for seniors and the disabled. (EURACTIV's partner Aktuálně.cz)

///

LJUBLJANA

Not yet Commissioner candidates. Slovenian PM Marjan Šarec (LMŠ-RE) said his government would decide this month about the country's candidate Commissioner, however nothing has been decided yet. Rumours suggest that socialist MEP (S&D) Tanja Fajon is a possible strong candidate. (Željko Trkanjec, EURACTIV.hr)

///

SOFIA

Economic forecast. The real GDP growth is projected to recover to 3.3% in 2019 and 3.4% in 2020 according to the Summer 2019 Economic Forecast of the European Commission. Due to the weakening external environment, Bulgaria's economy is expected to expand at a slower pace in the second half of this year and then maintain a similar growth rate throughout 2020.

F-16 fighter jets. The Bulgarian government has given a mandate to the Ministry of Defence to sign a deal with the US to buy eight new F-16 fighter jets for the air force at a price of $1.256 billion. Bulgaria wants to replace its ageing Soviet-made MiG-29s and improve compliance with NATO standards. The deal for Lockheed Martin's F-16 Block 70 is Bulgaria's biggest military procurement since the fall of Communist rule some 30 years ago. (Dnevnik.bg)

///

ZAGREB

New government before 5 August. Croatia's parliament Speaker Gordan Jandroković said a government reshuffle is expected before 5 August. EURACTIV's partner Jutarnji list commented that it is possible that all ministers with pending issues could leave the government: Gabrijela Žalac (EU funds), Goran Marić (State Assets), Tomislav Tolušić (Agriculture). The opposition called for snap elections instead of a government reshuffle. (Željko Trkanjec, EURACTIV.hr)

///

BELGRADE

Foreign currency reserves highest since 2000. The National Bank of Serbia (NBS) has announced that at the end of June its gross and net foreign currency reserves were at the highest level since 2000 when monitoring of this data began. The NBS's gross foreign currency reserves amounted to €12.14 billion, which is €490.5 more than in May. (beta.rs, EURACTIV.rs)

///

SARAJEVO

BiH will not extradite Turks. The Presidency of BiH said it has no authority to influence justice regarding the extradition of eight Turkish citizens. Turkish President Recep Tayyip Erdogan asked for their extradition because according to Ankara, they belong to the Gülen movement. Erdogan has also hinted said that bilateral relations could be affected by the issue. (Željko Trkanjec,EURACTIV.hr)

***

[Edited by Sarantis Michalopoulos, Samuel Stolton]

| | |
| --- | --- |
| | DERNIÈRES INFOS |
[Économie] Le président des États-Unis, Donald Trump, réclame une enquête sur le projet français de taxation numérique. Si le projet est jugé discriminatoire ou injuste, des mesures de rétorsion pourraient être prises.
Les travaillistes, le plus grand parti d'opposition du Royaume-Uni, soutient finalement un second référendum sur le Brexit, mettant ainsi fin à plusieurs années d'incertitude et de tergiversations.
Ad
Vous voulez que vos messages soient lus par les faiseurs d'opinions européens ? EURACTIV offre des solutions publicitaires flexibles adaptées à la bulle européenne bruxelloise ou à un public professionnel paneuropéen.

Pour plus d'informations, contactez-nous >>

[ ... ]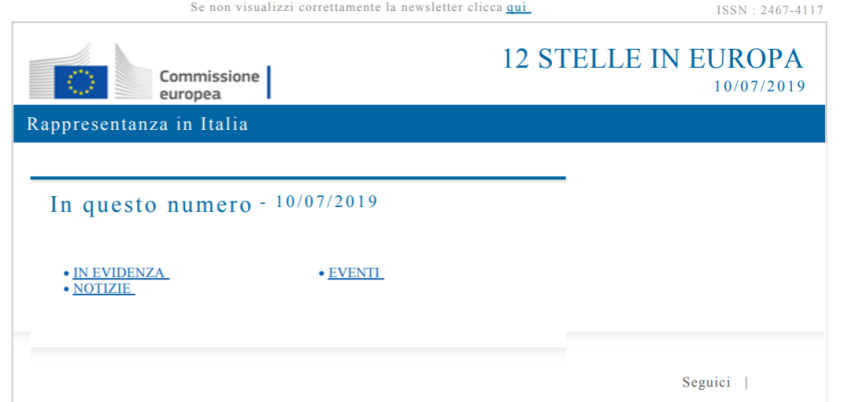 [ ... ]

Luglio 2019
EVENTI DI INFORMAZIONE E FORMAZIONE SUI PROGRAMMI E GLI STRUMENTI DELLA MOBILITA'

Il calendario completo delle attività per il 2019 è disponibile all'indirizzo:https://www.eurodesk.it/2019-info-training-day
I prossimi appuntamenti in collaborazione con l'Agenzia Nazionale per i Giovani si svolgeranno a:

Spilimbergo (PN): 17 Ottobre 2019 - TrainingDay E+ |Gioventù > Corpo europeo di solidarietà
Gorizia: 18 Ottobre 2019 - Info/TrainingDay E+ | Gioventù > Tools per l'orientamento alla Mobilità + Corpo europeo di solidarietà
Modena: 19 Novembre 2019 - TrainingDay E+ | Gioventù > Corpo europeo di solidarietà
Ferrara: 20 Novembre 2019 - TrainingDay E+ | Gioventù > Corpo europeo di solidarietà
Torino; 27 Novembre 2019 - TrainingDay E+ | Gioventù > Corpo europeo di solidarietà
Cosenza: 5 Dicembre 2019 - TrainingDay E+ | Gioventù > Corpo europeo di solidarietà

PUBBLICAZIONE UE: ELEZIONI E PARTECIPAZIONE DEMOCRATICA

Le elezioni europee del 2019 saranno probabilmente considerate dagli storici del futuro come una pietra miliare per l'UE a causa dello straordinario contesto politico...

QUALITY MOBILITY APP

Lanciato dalla Piattaforma europea sulla mobilità per l'apprendimento (EPLM), questo nuovo strumento mira a sostenere la qualità nei progetti di mobilità per l'apprendimento.
ROAD TRIP PROJECT: VIVI UN'ESPERIENZA DI VIAGGIO EUROPEA
SCENARI DEMOGRAFICI PER L'UE: MIGRAZIONE, POPOLAZIONE E ISTRUZIONE
AZIONI MARIE SKLODOWSKA-CURIE: SOSTENGONO CIRCA 7300 RICERCATORI
APPUNTAMENTI 2019 - ATTIVITA' DI IN/FORMAZIONE ED EVENTI
22.LUGLIO
Budapest

Seminario Become a Quality Ambassador in Learning Mobility: Nella primavera 2019, la Piattaforma europea per la mobilità per l'apprendimento (EPLM) ...
CORPO EUROPEO DI SOLIDARIETA'
La nuova iniziativa europea per il volontariato e l'accesso al mercato del lavoro rivolta ai giovani tra i 18 e i 30 anni...
CANALE TELEGRAM DI EURODESK ITALY
Le opportunità di mobilità educativa transnazionalesul canale Telegram di Eurodesk Italy.

YOUR FIRST EURES JOB 6.0
La nuova iniziativa europea per tirocini, apprendistatoe lavoro rivolta ai giovani tra i 18 e i 35 anni...

| | | | | |
| --- | --- | --- | --- | --- |
| Novità | Istruzione | Pubblicazioni | Iniziative | Formazione |
Eurodesk è la struttura del programma comunitario Erasmus+ dedicata all'informazione, alla promozione e all'orientamento sui programmi in favore dei giovani promossi dall'Unione europea e dal Consiglio d'Europa.




Se non si visualizza correttamente questa e-mail cliccare qui
Enrico Letta su nomine Ue - Grecia, da Tsipras a Mitsotakis - Spagna, Sánchez in bilico - Usa2020
Ursula von der Leyen, presidente in pectore della Commissione europea, ha avviato contatti bilaterali con le forze politiche a Bruxelles per prepararsi all'esame da parte del Parlamento europeo, tra una settimana. Ma che leader potrebbe essere per l'Ue la ministra della Difesa tedesca? Lo abbiamo chiesto all'ex premier italiano Enrico Letta, convinto che la vera questione sarà capire se la von der Leyden continuerà, nella scia di Jean-Claude Juncker, a essere autonoma rispetto agli Stati membri o se tornerà, sui passi di Manuel Barroso, ad avvicinarsi alle capitali.
Mentre il premier spagnolo Pedro Sánchez, il vero vincitore delle europee in campo socialista, è in bilico in vista del voto di fiducia del 23 luglio, Alexis Tsipras passa la mano ad Atene: dopo quattro anni e mezzo di governo di Syriza e di difficili negoziati con l'Ue, torna al governo il centrodestra di Nea Demokratia, vittorioso con il 40% alle elezioni legislative di domenica scorsa. E negli Stati Uniti la folta platea di aspiranti alla nomination democratica per le presidenziali 2020 si prepara al secondo round dei dibattiti televisivi.
ARTICOLI
ULTIME DAL BLOG
IN EVIDENZA

n. 66
CHIUSURA ESTIVA DELLA BIBLIOTECA
Si avvertono ricercatori e studiosi che la biblioteca della Fondazione Murialdi sarà chiusa da lunedì 5 agosto a venerdì 30 agosto.
La biblioteca riaprirà lunedì 2 settembre con il calendario consueto: dal lunedì al venerdì dalle ore 9.00 alle ore 13.00.

Carola Rackete è libera. La Corte Italiana ha stabilito che salvare vite non è un crimine. Ma la criminalizzazione delle persone che salvano i migranti dal rischio di annegamento nel Mediterraneo continua. Pia Klemp, una biologa tedesca e capitana di una nave, deve ancora scontare 20 anni di carcere per aver salvato più di 1.000 migranti. La criminalizzazione della solidarietà dei cittadini che agiscono in difesa dei diritti umani deve cessare. Abbiamo firmato la petizione lanciata da WeMove indirizzata al Parlamento europeo, alla Commissione europea e ai governi europei chiedendo la caduta delle accuse. Leggi, firma e condividi la petizione.
---
Transeuropa Caravans: Dove siamo stati finora? Quattro delle cinque carovane sono tornate a casa dopo settimane di intenso viaggio on the road. Ma il viaggio non è ancora finito: l'ultima carovana inizierà il suo viaggio dopo l'estate, attraversando la Slovenia, la Croazia e raggiungendo infine l'Italia, arrivando fino in Sicilia, dove inaugureremo la nuova edizione del Transeuropa Festival (dal 6 al 10 novembre). La carovana Mediterranea affronterà il tema delle migrazioni, una delle questioni più complesse che riguardano l'UE nel suo insieme. Continuate a seguirci perché le loro fermate e le loro azioni lungo il tragitto saranno presto confermate.
---
Qualche settimana fa abbiamo finalmente incontrato il gruppo di attivist* che faranno parte della prima generazione della Scuola di Politica Transnazionale. Ci siamo incontrat* a Varsavia, nel contesto della Biennale di Varsavia, e abbiamo discusso le sfide, gli interessi e gli obiettivi comuni che vogliamo raggiungere quest'anno. Femminismo, giustizia climatica e intersezionalità nella prassi sono state definite come le lotte più urgenti da affrontare a livello globale. La prossima data confermata sarà Atene; potete aiutarci a rendere il progetto sostenibile nel lungo periodo donando alla Scuola: fate parte del cambiamento che vogliamo vedere in Europa!
---
Con il progetto Reporters in the field: il movimento antivaccinista, tre giornalisti hanno condotto un'approfondita ricerca transfrontaliera in Italia, Polonia e Repubblica Ceca sulla sfiducia generale nei confronti dei vaccini come strumenti efficaci per combattere i problemi sanitari globali. La ricerca mostra come i "populisti digitali" italiani abbiano utilizzato l'agenda anti-vax per ottenere consensi e arrivare al potere; spiega l'ascesa e la caduta del movimento antivaccinista in Polonia, e analizza i profili di coloro che sono antivaccinisti in Repubblica Ceca. Il reportage fa parte del programma Reporters in the Field, finanziato dalla Fondazione Robert Bosch e realizzato insieme all'agenzia n-ost.
---

Sabato il nostro network manager Martin Pairet parteciperà al Festival dei diritti umani a Colonia per parlare brevemente dei risultati e delle conseguenze delle elezioni del Parlamento europeo. Da oltre 30 anni il Festival lotta contro il razzismo e lavora per migliorare la convivenza di tutte le culture. L'obiettivo del Festival è quello di creare uno spazio aperto dove le persone con e senza un background migratorio possano scambiare idee e partecipare a diversi tipi di workshop. Date un'occhiata al loro programma e seguite il hashtag #MRF19.
---

Another Europe is Possible sta organizzando sabato 6 luglio un'iniziativa per sviluppare una narrazione e un messaggio di solidarietà in grado di battere la Brexit. Invece di aspettare che avvenga un voto pubblico, stanno iniziando la campagna ora. Sabato 6 luglio, gl* attivist* in tutto il paese faranno una campagna per fermare la Brexit e trasformare l'Europa. Scopri sulla sua pagina Facebook come puoi metterti in contatto con altr* attivist* nel Regno Unito.
---
European Alternatives works to promote democracy, equality and culture beyond the nation state. We imagine, demand and enact alternatives for a viable future for Europe

Follow us on social media:


| | |
| --- | --- |
| | DERNIÈRES INFOS |

Belgium will have to pay a penalty of €5,000 per day as long as the European directive on the roll-out of fast internet in the Brussels-Capital Region has not been fully implemented, the European Court of Justice ruled.
This is the first time that a member state has been required to pay a penalty for a first offence.
The judgment from the Luxembourg-based Court of Justice of the European Union (ECJ) came after the European Commission sued Belgium two years ago for failing to transpose into national law a 2014 EU directive aimed at encouraging the development of broadband across the bloc.
The EU executive had initially sought a €54,639 daily penalty but subsequently reduced its demand. (Alexandra Brzozowski, EURACTIV.com).
///
PARIS
Medicine plan. A new national plan to improve access to medicines in France will be implemented in September. According to Health Minister Agnès Buzyn it will address "increasing drug shortages". According to a survey, 25% of French people have already been refused treatment for lack of medication. Among the treatments most likely to be out of stock are certain vaccines, antibiotics, anti-Parkinson drugs and some cancer drugs, according to the minister. In 2017, 538 reports of supply disruptions or tensions were identified in France by the French National Agency for Medicines (ANSM), compared with 44 in 2008. (EURACTIV.fr)
///
ROME
Overlapping on migration. Interior Minister Matteo Salvini has complained of having to tackle illegal migration, while defence minister Elisabetta Trenta accused him of having allowed the suspension of Operation Sophia, the EU military mission aimed at disrupting the business model of migrant smugglers in the Mediterranean. Italian Prime Minister Giuseppe Conte has called a cabinet meeting for today to avoid "overlapping and misunderstandings" among different ministries on the migration issue. Besides, the national committee for order and public security chaired by Salvini decided that military boats from the Navy and the finance police will be employed to tackle illegal migration and "in defence" of Italian docks. (Gerardo Fortuna, EURACTIV.com)
///
ATHENS
The new government takes office. Kyriakos Mitsotakis, the clear winner of last Sunday's election, announced a new government which will take office today at noon. It consists of both politicians and technocrats but the number of the latter is unusual in Greek politics: over 20. The conservative government also includes at least seven members of socialist-democrat origin, in a clear effort of the New Democracy (EPP) party to show an opening to other political forces.
But it provoked the reaction of KINAL (S&D), which suspended two of its members for joining the conservative government. KINAL, which gained just 8.2% of the vote, is under pressure from both its right (ND) and left (SYRIZA) parties, for domination in the centre of the political spectrum. (Theodore Karaoulanis, EURACTIV.gr)
///
NICOSIA
Turkey escalates tension with a second drilling ship: A second Turkish drillship, named Yavuz, arrived on Monday off the coast of Cyprus. Last night Turkey issued a new NAVTEX, according to which Yavuz will drill until 30 September with the help of three supporting vessels. The Yavuz joins Fatih, another Turkish drillship stationed off the west coast of the island in search for natural gas. Cyprus already protested Turkey's aggression at UN and issued international warrants for everybody that helps Turkey to its illegal drilling.
EU High Representative Federica Mogherini yesterday warned Turkey over its intended new drilling operation at the northeast of Cyprus. She stated that "Turkey's declared intention to illegally conduct a new drilling operation northeast of Cyprus is of grave concern" noting that "is a further unacceptable escalation which violates the sovereignty of Cyprus."
"The European Union will respond appropriately and in full solidarity with Cyprus", she concluded. (Theodore Karaoulanis, EURACTIV.gr)
///
WARSAW
During the Western Balkans summit in Poznan, Poland joined France and Germany and signed a declaration concerning EU competition policy. Its aim is to make it harder to block the creation of national champions. In Poland's case this means it might be easier to merge two state-owned oil companies – Orlen and Lotos. Last week, Orlen, the biggest petrochemical company in Central and Eastern Europe, officially submitted an application to the European Commission requesting approval for the merger. (Łukasz Gadzała, EURACTIV.pl)
///
BRATISLAVA
Slovakia welcomes Croatia'a plan to adopt the euro. Croatia is on a good path, but needs to work on its debt which is above the 60% threshold, said Slovak Finance Minister Ladislav Kamenický (SMER-SD, PES) in the margins of the Eurogroup meeting. Slovakia, the only Eurogroup member in the Visegrad region, is also already assisting Bulgaria bilaterally in its earlier bid by providing an expert for the process of joining the "euro waiting room", the ERM-2. (Zuzana Gabrižová, EURACTIV.sk)
///
PRAGUE
Palestine trusts Europe: Foreign Minister Tomáš Petříček met with his Palestinian counterpart Riyad al-Maliki to discuss their future cooperation. Al-Maliki said after the meeting that he was assured that the Czech embassy will remain in Tel-Aviv and won't be moved to Jerusalem as Czech president Miloš Zeman proposed. "I don't trust Americans, but Europeans," said Al-Maliki in an interview with Czech News Agency.
Czechs go nuclear: The Czech government has approved a plan to build a new nuclear power plant Dukovany II with electricity conglomerate CEZ Group as a main investor. The European Commission has criticised the Czech Republic for not being ambitious enough regarding renewable sources of energies. (Aneta Zachová, EURACTIV.cz)
///
LJUBLJANA
Police and army on the border with Croatia. After joint patrols with Italy at the border, Slovenian Prime Minister Marjan Šarec announced more police and the army will be posted to the "green" border with Croatia following increased flows of migrants. He added that the problem of illegal migrants entering Slovenia could be solved only by deploying Frontex on the EU's external borders. In Croatia's case, its borders with Serbia and Bosnia-Herzegovina.
Karl Erjavec, minister of defence, said that he will do all that is needed for to people "to feel safe". This year, 5,000 irregular migrants have been arrested in Slovenia, half of whom have been returned to Croatia, and about 130 human traffickers have also been detained. (Željko Trkanjec, EURACTIV.hr)
///
BUCHAREST
Romania still wants interim Commissioner: PM Viorica Dancila sent a letter to Jean Claude Juncker, announcing Romania's replacement for ex-Commissioner Corina Cretu, who took her MEP seat in the Parliamenr. Romania's government proposes Ioan Mircea Pascu as interim Commissioner, although Juncker said he does not want member states to replace Commissioners that won seats as MEPs
Romania is eyeing the energy, transport, environment or neighbourhood policy portfolios in the next Commission, according to sources from the ruling socialist party PSD. (EURACTIV.ro)
///
SOFIA
Scandal with the protection of EU and NATO secrets: The military prosecution indicted the head of the "Military Information" service Plamen Angelov and his predecessor Svetoslav Daskalov for having issued over 500 clearances for access to secret NATO and EU information in breach of the law. Reportedly in the period April 2016 – May 2019, access to information labelled "secret" and "top secret" has been authorised by an officer, and not by the leadership of Military Information, as required by law. It id unclear who obtained access to the secrets, and what kind of information they obtained. (Georgi Gotev, EURACTIV.com)
///
ZAGREB
Who's to blame? The media. Public Administration Minister and HDZ (EPP) political secretary Lovro Kuščević resigned from both posts because of affairs over unregistered property. Prime Minister Andrej Plenković said this is the right thing to do regarding "all the circumstances in media". Kuščević added that he is "responsible politician" and that "this negative media perception has an impact on the party and government". Kuščević will return to parliament as an MP. (Željko Trkanjec, EURACTIV.hr)
Croatia will work on cooperation between the EU and Turkey Interior ministers Davor Božinović of Croatia and Suleyman Soylu of Turkey signed a memorandum of cooperation between the two countries' police academies, saying they were pleased with the continuation of the intensified cooperation in the fight against international terrorism, illegal migration and drug smuggling. PM Andrej Plenković said to minister Soylu that Croatia would, during its European Council presidency in the first half of 2020, continue to push for constructive dialogue and cooperation between the EU and Turkey. (Željko Trkanjec, EURACTIV.hr)
///
BELGRADE
New powers to local police: The Serbian parliament has adopted a Law on Communal Police, granting officers greater powers and allowing municipalities to set up their own municipal police. So far, communal police has operated in cities only. Under the new law, law enforcement roles of communal police include checking the identity of persons who have witnessed misdemeanors, issuing misdemeanor warrants, filing requests for initiating misdemeanor proceedings, and pulling over. Officers will be able to make video and audio recordings, carry handcuffs, batons and pepper spray, and, when approved in writing by relevant police chiefs, wear both, uniforms and plain clothes.(beta.rs, EURACTIV.rs)
///
SARAJEVO
Erdoğan arrives with conflict on airport: Turkish President Recep Tayyip Erdoğan arrived in Sarajevo on Monday for a two-day official visit and immediately after arrival a conflict with Bosnian border police erupted. "They were aggressive, acting as though they were in their own country. They don't respect our laws at all. There was pushing and shoving and refused to comply with procedure and regular control. They all deserved to be apprehended," said Bosnian Border Police Chief Zoran Galić. Jutarnji list, EURACTIV media partner reports that Erdoğan's bodyguards grabbed their weapons and a direct conflict with the border police was narrowly avoided. (Željko Trkanjec, Euractiv.hr)
***
[Edited by Samuel Morgan, Alexandra Brzozowski]


[ ... ]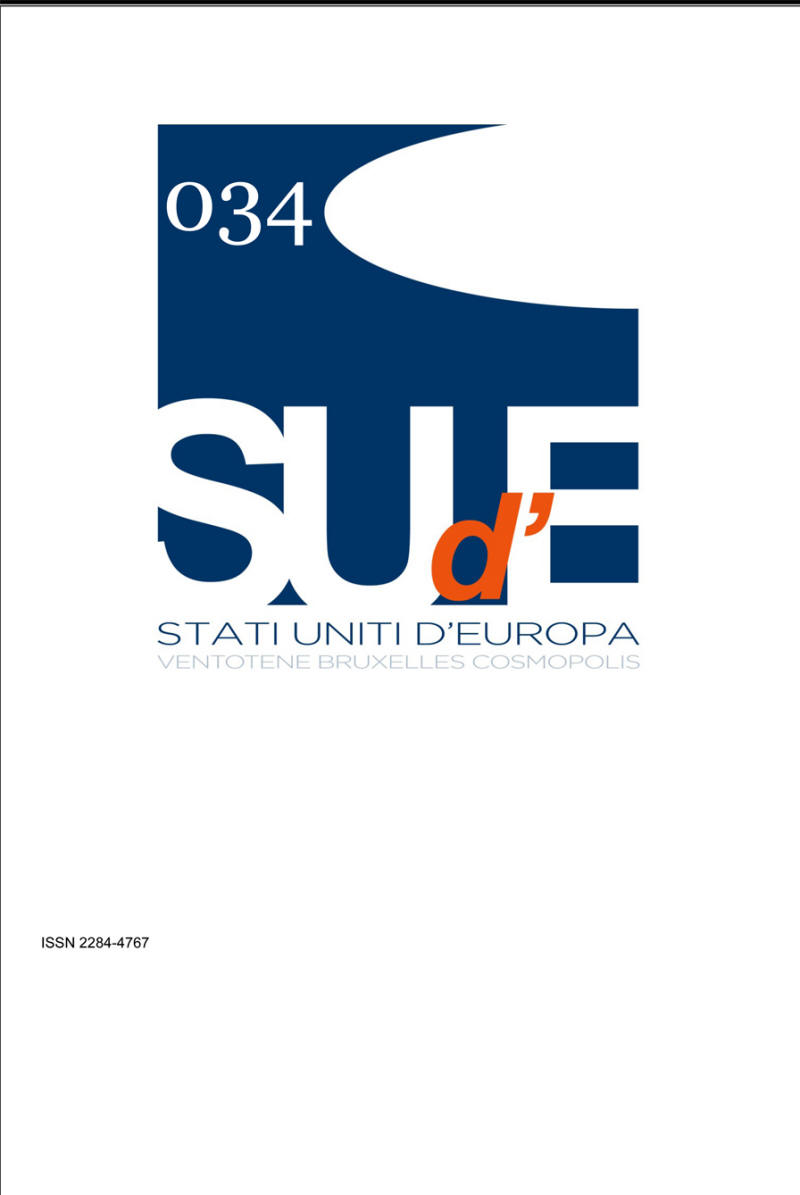 [ ... ]

Agenda
Settimana 8 – 14 luglio 2019
Riunioni delle commissioni e dei gruppi politici. Bruxelles
Conferenza dei presidenti / Ursula von der Leyen. La Conferenza dei presidenti (che riunisce il presidente Sassoli e i leader dei gruppi politici) incontrerà mercoledì (orario da confermare) Ursula von der Leyen, candidato alla presidenza della Commissione europea.

Riunioni costitutive delle commissioni parlamentari. Le commissioni permanenti del Parlamento terranno le loro riunioni costitutive per eleggere i loro presidenti e vicepresidenti per i prossimi due anni e mezzo. Le commissioni lavorano sulle proposte legislative, nominano i membri dei gruppi che negoziano con i ministri dell'UE, adottano relazioni, organizzano audizioni e monitorano altri organi e istituzioni dell'UE. (Mercoledì pomeriggio)

Preparazione della sessione plenaria del 15-18 luglio. I gruppi politici si incontreranno per discutere della seconda sessione di luglio, in cui i deputati terranno un dibattito con il candidato alla presidenza della Commissione, Ursula von der Leyen, prima di votare sulla sua candidatura. Valuteranno inoltre il lavoro della presidenza rumena uscente del Consiglio e discuteranno le priorità della Presidenza finlandese, iniziata il 1 ° luglio. In questa sessione verrà inoltre definito il numero di eurodeputati che formeranno le delegazioni interparlamentari del Parlamento europeo.

Briefing pre-sessione per la stampa.<