Agenda

Settimana dal 19 – 25 febbraio 2018

Riunioni delle commissioni, Bruxelles

Regime fiscale armonizzato per le imprese. La Commissione Problemi economici e monetari esprimerà il proprio parere su una proposta volta a creare un regime fiscale europeo unico, chiaro ed equo, denominato "base imponibile consolidata comune per le società" (CCCTB), che abbraccerebbe anche le imprese digitali. Una delle caratteristiche principali è garantire che le società siano tassate dove generano profitti, nel tentativo di reprimere il trasferimento degli utili. (Mercoledì)

Contributo dei consumatori verso fonti energetiche più pulite.Norme per consentire ai consumatori di produrre e immagazzinare elettricità e di gestire i consumi in modo più semplice, per migliorare la cooperazione tra gli Stati membri in caso di crisi energetica e per aprire il mercato dell'elettricità a una maggiore concorrenza saranno votate in Commissione Industria e Energia. Queste proposte mirano anche ad aumentare gli investimenti e garantire la sicurezza dell'approvvigionamento di energia elettrica. (Mercoledì)

Rimedi a livello europeo sui prodotti difettosi. I deputati voteranno su un unico insieme di regole per garantire che i consumatori ottengano i rimedi a cui hanno diritto se acquistano un prodotto difettoso. I progetti di legge sono tesi ad armonizzare alcuni diritti contrattuali e si applicherebbero alle vendite di beni sia online che offline (faccia a faccia), ad esempio se un consumatore acquista un elettrodomestico, un giocattolo o un computer via Internet o direttamente in un negozio. (Giovedì)

Test sugli animali per i cosmetici. La Commissione Ambiente e sanità pubblica voterà un progetto di risoluzione che invita il Consiglio e la Commissione europea a sancire un divieto globale di test sui cosmetici negli animali. Tale divieto è già in vigore nell'UE, ma circa l'80% dei paesi del mondo consente ancora la sperimentazione sugli animali e la commercializzazione di cosmetici testati sugli animali.(Martedì)

Programma europeo di difesa. La Commissione Industria e Ricerca voterà il primo programma europeo per lo sviluppo industriale nel settore della difesa, con un bilancio di 500 milioni di euro per il 2019-2020. L'assistenza finanziaria dell'UE riguarderebbe lo sviluppo di prodotti e tecnologie di difesa nuovi e potenziati a livello europeo.(Mercoledì)

Riforma del bilancio dell'UE. Gli eurodeputati della Commissione bilancio presenteranno proposte per riformare il bilancio a lungo termine dell'UE dopo il 2020 (quadro finanziario pluriennale o QFP) e il sistema di risorse proprie dell'Unione europea. Il giorno dopo, i leader dell'UE si incontreranno informalmente a Bruxelles per discutere anche le priorità politiche per il prossimo quadro finanziario pluriennale.
Conferenza stampa con i principali eurodeputati Giovedì alle 13:30.

Economia dell'UE / Settimana parlamentare europea. I deputati nazionali di tutta Europa incontreranno i parlamentari europei per discutere il futuro economico, la politica fiscale, la digitalizzazione e la governance economica dell'UE con la partecipazione, tra gli altri, del presidente del Parlamento europeo Tajani, del presidente dell'Assemblea nazionale bulgara Karayancheva, del presidente della Commissione Juncker e del nuovo presidente dell'Eurogruppo Mário Centeno. (Lunedì e martedì)

Dibattito con il nuovo presidente dell'Eurogruppo. Mário Centeno sarà ascoltato anche dalla Commissione per i Problemi economici e monetari per la sua prima audizione pubblica al Parlamento.(Mercoledì)

Agenda del Presidente.

Martedì. Il presidente del Parlamento europeo Antonio Tajani incontrerà il primo ministro rumeno Viorica Dăncilă e il presidente dell'Eurogruppo Mário Centeno.

Venerdì. Il presidente Tajani si rivolgerà ai leader dell'UE in occasione del Consiglio europeo informale che discuterà tra l'altro sulla futura composizione del PE dopo le elezioni del 2019 e sulla riforma del bilancio dell'UE.

Conferenza stampa alle 12:45.

Se non si visualizza correttamente questa e-mail cliccare qui
L'Italia al voto, la Russia di Putin, Sudafrica, Eni-Cipro-Turchia
Sale la tensione nell'Egeo fra Turchia da una parte e Cipro e Grecia dall'altra: un'escalation nel Mediterraneo orientale che coinvolge da giorni anche una nave dell'Eni, bloccata dalla Marina di Ankara. E mentre in Sudafrica si dimette il presidente Zuma, dando seguito all'ultimatum ricevuto dal suo stesso partito, l'Italia si prepara al voto del 4 marzo interrogandosi (ma neppure troppo) sul nuovo corso da dare nei rapporti con l'Ue. Vladimir Putin sta a guardare, in attesa di un quarto mandato al Cremlino per rafforzare l'espansione dell'area di influenza russa verso oriente.
ARTICOLI
VERSO LE PRESIDENZIALI


Russia: il pivot euroasiatico di Putin


Il 2018 vedrà Mosca impegnata nella messa a punto di una linea di politica estera volta a promuovere il ruolo della Russia, secondo una strategia multidirezionale, a 360 gradi, in continuità con il corso intrapreso a seguito della crisi ucraina....
ULTIME DAL BLOG
IN EVIDENZA





[ ... ]

ThinkYoung attended Davos 2018 and we are happy to provide you with this youth report. An encounter with worldwide policy makers, entrepreneurs and young Global Shapers Davos 2018 was held to tackle different issues to improve society on a global-scale. Its main focus was "Creating a Shared Future in a Fractured World." Inequalities, disparities, climate change, there are endless global concerns to find solutions to, together. Partnerships, panel discussions and showcases were held in aspiration to connect our fractured world. As Davos looks forwards into the future, Global Shapers and the general young generation are vital in making the next steps for the betterment of the world.
–Andrea Gerosa, Founder of ThinkYoung
RESKILLING & REVITALISING OUR YOUNG WORKERS
World Economic Forum officially announced a revolutionary initiative, Closing the Skills Gap 2020. The establishment addresses the issue of the skills gap among employees and intends to revitalise education to become more effective for our future as it continues to change. Currently, with 26 founding partners from all around the globe who are dedicated to foster quality reskilling and upskilling training to young people, Closing the Skills Gap 2020 estimates to help 8.1 million people by 2020. This initiative will be executed through an online platform, closingtheskillsgap.org, developed by Tata Consultancy Services. Businesses which are interested in contributing, will make their commitments to skill developments and share their practical insights through this interactive platform. Reskilling and revitalising skills are crucial actions to take to ensure quality results in the accelerating society.

A MILLENNIAL PARTNERSHIP TO FINALLY END GENDER BIASES
Procter & Gamble (P&G) formed a partnership with Global Shapers Community at the Davos conference. With social media campaigns and youth-led solutions, it aims to enable the process of tackling the issues of gender inequality to accelerate much more than its current progress. Millennials are an immense population in the world today, it's a generation which is innate to constant changes and challenges. P&G partners up with the Global Shapers to give digital natives the direction, in order to influence people from all around the world to make a notable elimination of gender biases. With the spotlight on Global Shapers, the partnership also aims to encourage more youths to be involved, to be active and ideally, to lead their societies to a prosperous future.
YOUNG WOMEN ARE NO LONGER VULNERABLE, BUT DREAM-FIGHTERS
Bollywood star Shah Rukh Khan takes a stand at Davos to deliver inspiring messages to millennials through his work for the betterment of acid and burn victims in India. Majority of the victims he works with are females. During his An Insight, an Idea session, Shah Rukh emphasized the importance of realising that these women should not be portrayed as vulnerable individuals, but members of the society who have every right to fight for their dreams, just like everyone else. Unfortunately, until this day, women are still restricted from voicing opinions and grievances. Holding the Crystal Award, an award for artists who have shown commitment in improving the state of the world, he aspires to initiate his project with even more young people, from all around the world.
GLOBALISATION FOR THE MILLENNIAL FUTURE
Reflecting upon historical world wars and conflicts, Jack Ma, one of China's most prominent business people, reminded Davos participants that the power of globalisation shouldn't be misused. Instead, the power should be strategically executed to unify the world as a whole, in aspiration to produce a better future for the younger generations. He expressed the vital message in amplifying the necessary intentions, of which younger generations should be taking into consideration concerning globalisation. Ma foresees an integrated identity of the world. The power of internet is a source of this integration, which may be used as a threat or an essential catalyst.
TAKING ACTION THROUGH THE MILLENNIAL VOICE
Tackling environmental issues for future generations, Coca-Cola showcased their project,
"World Without Waste"
a packaging vision, at Davos. It's a plan which aims to collect and recycle one bottle or can for every one sold by 2030. The plan wants to stop packaging from ending up in landfills. In the hope of reducing waste production, Coca-Cola is searching for tactics to further encourage consumers to recycle. A plan of such influence invited insights and feedbacks from the audience to discuss future actions, in pursuit of the goal. Coca-cola's is working to deliver a healthier world for future generations. It is an act of educating consumers about circular economy and putting it into practice.
ENTREPRENEURSHIP SCHOOL IN THESSALONIKI
Entrepreneurship School is flying into Thessaloniki again for its 37th edition! This school has the aim of generating and enhancing local Greek innovation and ingenuity. It's the school where participants get the chance to share their entrepreneurial ideas with like-minded young people and to discover business strategies with real entrepreneurs themselves. With a focus on sharing economy, entrepreneurs are open to share their obstacles and successes. Entrepreneurship School puts participants under the spotlight, to provide them with resources and connect them to the right networks. Registrations are now open, save yourself a spot!
MAKERSTOWN 2018
Makerstown is marching to Brussels again this year, on the 22nd of May. The one-day annual fair, will showcase the work from young innovators to policy makers and the public. Young innovators range from hobbyists to professionals, bringing in their eye-opening innovations for our tomorrow. This is also the place where organisations are invited to present their visions for our Town of the Future. With exhibitions and panel discussions, Makerstown will bring forth the future for the public to interact with and enjoy. Stay tuned for important dates!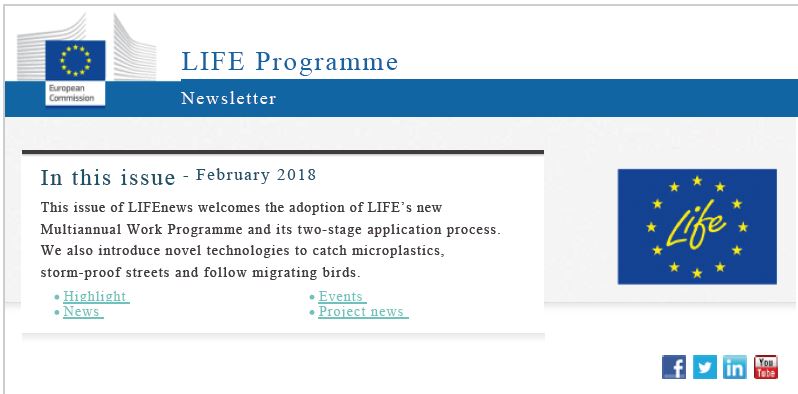 [ ... ]

Cari amici,
il comitato tecnico-scientifico del Consiglio Nazionale dell'Ordine dei Giornalisti ha riconosciuto 3 crediti formativi ai giornalisti professionisti e pubblicisti che parteciperanno all'incontro previsto per venerdì 16 febbraio, registrandosi nella piattaforma nazionale SIGeF.

L'incontro si terrà alle ore 17.30 a Urbino presso la Sala Giovanni Santi della Casa natale di Raffaello (via Raffaello 57), per parlare di Informazione e partecipazione. Il servizio pubblico della radio in rete a partire dai libri La radio nella rete di Giorgio Zanchini (Donzelli 2017) e A cinque secondi dal via di Filippo Nanni (RAI-ERI 1998).

Dopo il saluto di Luigi Bravi (Presidente Accademia Raffaello), prenderanno parte al dibattito: Giampaolo Colletti (Giornalista e digital storyteller), Filippo Nanni (Vicedirettore Rainews24) e Giorgio Zanchini (Giornalista Rai Radio1). Coordina Lella Mazzoli (Direttore IFG Urbino).

Siete tutti invitati a partecipare.
Al seguente link è disponibile il comunicato stampa dell'incontro.

Un saluto cordiale,
segreteria organizzativa FGC

E' uscito il quarto numero di dodo!!!

Rivista trimestrale di politiche internazionali ed europee per la gioventù

Canale Eurodesk su Telegram

Ogni giorno una opportunità direttamente sul tuo smarthphone
NOTIZIE
ADESIONE ALLA RETE NAZIONALE ITALIANA EURODESK

Si concluderà il 2 marzo 2018 la seconda ed ultima fase per le adesioni 2018 alla rete nazionale Eurodesk. La rete nazionale italiana per attuare gli obiettivi di mobilità educativo-formativa transnazionale dei giovani previsti dalla strategia comunitaria "Europa 2020" ...

CONSULTAZIONE PUBBLICA SUI FONDI UE NEL SETTORE DEI VALORI E LA MOBILITA' NEL 2018

Nel 2018, la Commissione europea presenterà proposte globali per la prossima generazione di programmi finanziari per il Quadro Finanziario Pluriennale post 2020, il...

INTEGRAZIONE DEI MIGRANTI: TOOLKIT PER USARE AL MEGLIO I FONDI UE

La Commissione ha pubblicato ieri un vademecum per aiutare le autorità nazionali e regionali a definire strategie e progetti di integrazione dei migranti e a...
SEGNALAZIONI
UN NUOVO RACCONTO PER L'EUROPA

Progetto "Un nuovo racconto per l'Europa": evento finale. 100 giovani provenienti da tutta Europa hanno presentato le loro idee e ....

INDAGINE EUROBAROMETRO SUI GIOVANI 2017

Pubblicata dalla Commissione Europea, l'indagine si propone di esplorare la partecipazione dei giovani cittadini dell'UE a una serie di aspetti sociali della vita europea, ..

YO!FEST 2018 EMERGING BANDS CONTEST

Nell'ambito dell'European Youth Event 2018, che si svolge a Strasburgo (Francia) l'1 e 2 giugno, il Forum Europeo dei Giovani...
APPUNTAMENTI 2018
15.FEBBRAIO

Riunione del Consiglio Istruzione, Gioventù, Cultura e Sport (EYCS), Bruxelles...

28.FEBBRAIO

Giovani e Brexit:stiamo ascoltando la prossima generazione? La decisione del Regno Unito di...

21.MARZO

Conferenza "Perché l'Europa conta" Youth Speak UP, Bruxelles. La conferenza riunirà giovani e decisori politici...

9.APRILE

Consigli giovanili, realtà locali e internazionali, Konstancin - Jeziorna, Polonia Il seminario ha...
La nuova iniziatiiva europea per il volontariato e l'accesso al mercato del lavoro rivolta ai giovani tra i 18 e i 30 anni...

Le opportunità di volontariato previste dal programma Erasmus+ dal 2018 solo nei paesi extraUE...

Un progetto che aiuta i giovani che desiderano svolgere un'esperienza lavorativa all'estero e assiste i datori di lavoro...
Eurodesk è la struttura del programma comunitario Erasmus+ dedicata all'informazione, alla promozione e all'orientamento sui programmi in favore dei giovani promossi dall'Unione europea e dal Consiglio d'Europa.



Punto Nazionale di Coordinamento in Italia: http://www.eurodesk.it
email: informazioni@eurodesk.it
Telefono: 0706848179
© Copyright Eurodesk 2018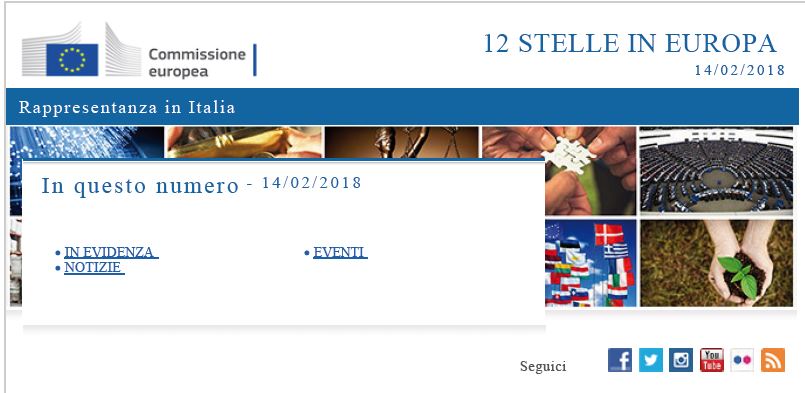 [ ... ]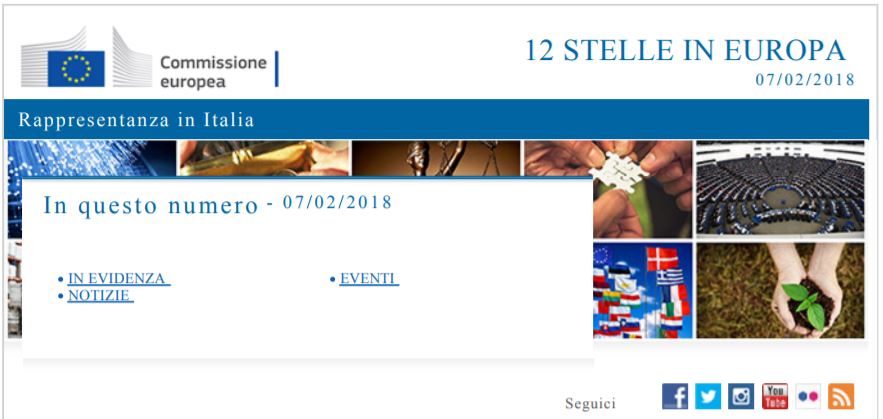 [ ... ]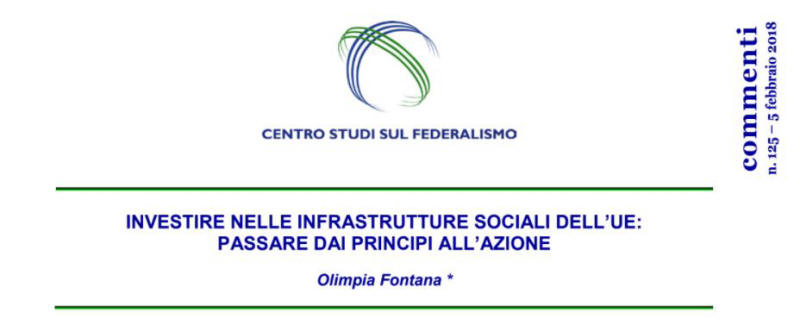 [ ... ]


A bit of news for your morning coffee
My biggest Italian nightmare
Veronica Di Benedetto Montaccini, Cafébabel IT Editor
Last Saturday, an Italian white supremacist drove his car around Macerata, shooting people of African origin. Six people were injured but luckily nobody was killed. The shooter, 28-year-old Luca Traini, was a local candidate for the anti-immigrant party Lega Nord. I'm scared, because he's been framed as a hero for many young people. Since then, other attacks have taken place and people have even protested in Traini's honour. The media have framed the attack as a one-off, something done by "one crazy person". Let's call a spade a spade: this is a far-right terrorist attack. It's no different than those organised by ISIS in Barcelona, London or Paris. The elements are the same: a crusade against 'unfaithful' people, an underlying political message (condemn the "refugee crisis"), and an involvement of young people. Macerata is just one of many attacks. According to the anti-fascist organisation Infoantifa, there have been 142 attacks by neo-fascist groups in Italy since 2014. In other countries like Germany, the situation is far from being picture-perfect. One of my worst nightmares has come true: for a lot of young Italians, a person with a Nazi tattoo on his forehead and Mein Kampf in his bedroom has become an idol. The upcoming elections on the 4th of March will be the first chance for the new generation to express themselves and vote since 2013. I'm scared.
What's new in our network
0ur favourite internet hype
Welcome to Germany 2.0. There's a light at the end of the Groko coalition tunnel, and it's called Seehofer. Germany just appointed a new "heimat" minister and it's freaking us out. #HeimatHorst
Copyright © 2017 Cafébabel, All rights reserved.


[ ... ]

Invito. Attività culturali dell'Istituto Cervantes di Roma
Invitación. Actividades culturales del Instituto Cervantes de Roma
Dialogo con Santi Palacios e Francesca Nava

Siamo lieti di invitarvi al secondo appuntamento del ciclo «Dialoghi» organizzato dall'Instituto Cervantes di Roma, che, in concomitanza con la mostra fotografica di Jesse A. Fernandez, sarà dedicato al fotogiornalismo, testimone privilegiato dei profondi cambiamenti che contraddistinguono la società contemporanea.

Le modalità per rendere testimonianza fotografica di una notizia, il monitoraggio del lavoro pubblicato e l'analisi dei suoi effetti, saranno gli argomenti oggetto del dibattito tra due importati protagonisti in materia: Santi Palacios, fotoreporter spagnolo che collabora con Associated Press, TIME, CNN, Sunday Times, e vincitore del World Press Photo Award, General News Singles, 2nd prize; e Francesca Nava, giornalista televisiva vincitrice del premio Ilaria Alpi e l'Anello debole, che attualmente collabora al programma Piazzapulita.

Il dialogo sarà moderato da Senén Florensa Palau, Console Generale di Spagna a Roma.
Diálogo con Santi Palacios y Francesca Nava

Nos complace invitaros a la segunda cita del ciclo «Diálogos» organizado por el Instituto Cervantes de Roma que, coincidiendo con la exposición de Jesse A. Fernández, estará dedicado a la fotografía periodística, testigo privilegiado de los profundos cambios que caracterizan la sociedad contemporánea.

El procedimiento con el que se realiza la cobertura fotoperiodística, el seguimiento del trabajo publicado y el análisis de sus consecuencias serán los temas que abordarán dos importantes protagonistas de este proceso: Santi Palacios, fotorreportero español, colaborador de Associated Press, TIME, CNN o Sunday Times, y ganador del Word Press Photo Awards, General News Singles, 2nd prize; y Francesca Nava, periodista televisiva ganadora del premio Ilaria Alpi y l'Anello debole, que actualmente colabora con el programa Piazzapulita.

El diálogo estará moderado por Senén Florensa Palau, cónsul general de España en Roma.
Giovedì, 08/02, 18:00
Jueves, 08/02, 18:00 h
Ingresso gratuito
Entrada libre


Se non si visualizza correttamente questa e-mail cliccare qui
Yemen, May in Cina, l'inverno di Praga, podcast IAI/La Stampa
Dopo Sana'a tre anni fa, capitola adesso anche Aden, la seconda città dello Yemen, confermando la progressiva disgregazione in atto nel Paese. E mentre Theresa May corre in Cina per rassicurare Pechino rispetto agli scenari post-Brexit (ma dimentica ogni riferimento alla fragile democrazia di Hong Kong), l'Ue deve fare i conti con una Repubblica ceca sempre più in sintonia con il Gruppo di Visegrad, dopo la riconferma di Miloš Zeman al Castello di Praga.
Scenari geopolitici complessi e che si intrecciano fra loro, per decodificare i quali occorrono tempo e approfondimento: un lavoro 'da podcast', come quello appena lanciato dallo IAI insieme a La Stampa.
ARTICOLI
ULTIME DAL BLOG
IN EVIDENZA


[ ... ]

[ ... ]

Lei è iscritto/a Prossimamente nelle commissioni per Parlamento europeo IT. Queste informazioni sono state recentemente aggiornate e sono ora disponibili.


Sabato 3 febbraio: l'inchiesta "I canali della 'ndrangheta" a Contromafiecorruzione
La nostra associazione Amici di Roberto Morrione partecipa anche quest'anno a Contromafiecorruzione, incontro nazionale di tutte le realtà aderenti alla rete di Libera Associazioni Nomi e Numeri contro le mafie per fare il punto sullo stato della lotta alle mafie e alla corruzione nel nostro Paese e nel contesto europeo.

Parteciperemo con il nostro linguaggio che è quello dell'inchiesta e lo faremo sabato 3 febbraio alle 20.30 a Roma, nella Sala della Protomoteca Piazza del Campidoglio 55, nella serata che Libera dedica proprio a Roberto Morrione, con la proiezione di un estratto della video-inchiesta "Nei canali della 'ndrangheta", finalista dell'ultima edizione del nostro premio, e con l'intervento delle due autrici Alessia Melchiorre e Antonella Serrecchia, di Mara Filippi Morrione, portavoce della nostra associazione, e dalla giornalista Emanuela Bonchino di Rainews24.

A seguire, alle 21.00, ci sarà la proiezione de "I due soldati" di Marco Tullio Giordana in collaborazione con Rai Fiction alla presenza dello stesso regista e di don Luigi Ciotti.

La nostra associazione inoltre partecipa con il presidente Giovanni Celsi e la portavoce Mara Filippi Morrione al gruppo di lavoro "Le buone pratiche del giornalismo contro le mafie e i bavagli all'informazione" del pomeriggio di sabato 4 febbraio nella sede della Fnsi, corso Vittorio Emanuele II, 349 con tutor Lorenzo Frigerio, LiberaInformazione, e Giuseppe Giulietti, presidente della FNSI e presidente della giuria del nostro premio.
INGRESSO LIBERO. VI ASPETTIAMO.


[ ... ]